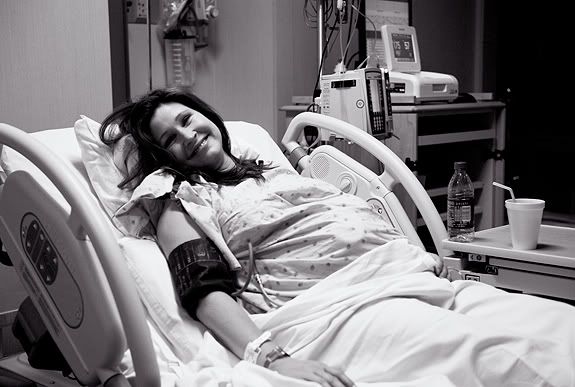 Everything went beautifully.
Beautifully, happily, wonderfully normal and uneventful.
What a blessing.
My final delivery room performance.
I couldn't believe I was doing all this again.
And now I can't believe it's all over!
I checked in to Labor & Delivery at about 8 in the morning to be induced, wearing my 'Knocked Up' shirt for the last time.
Then waited awhile for IV fluids to go in & epidural to be put in, then pitocin to be dripped in......
Meanwhile, my cheering section, Brian & Marlee, made themselves comfortable on the couch in my room, doing a little light reading & online shopping & ..........
doodling.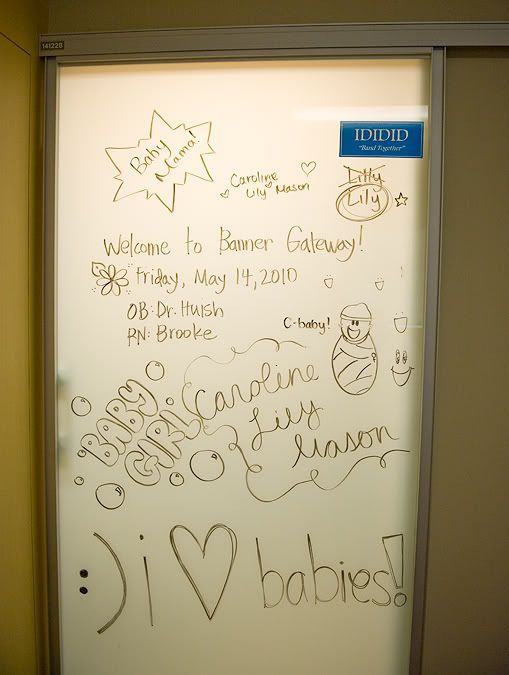 Mars wanted to be there when her baby sister was born, and we felt she was old enough to not be traumatized by it & would be a such a great experience for her. She also agreed to be the birth photographer & I think she did a fabulous job.
It makes me SO happy to have all these pictures of this amazing day.........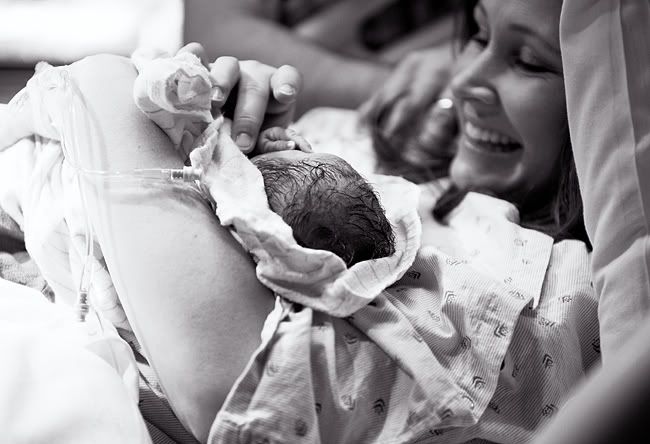 I don't think there's ever a moment in life that tops this one right here.
Holding your baby for the first time.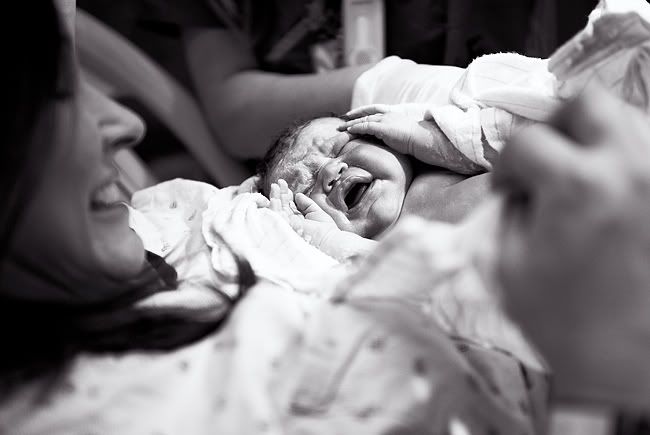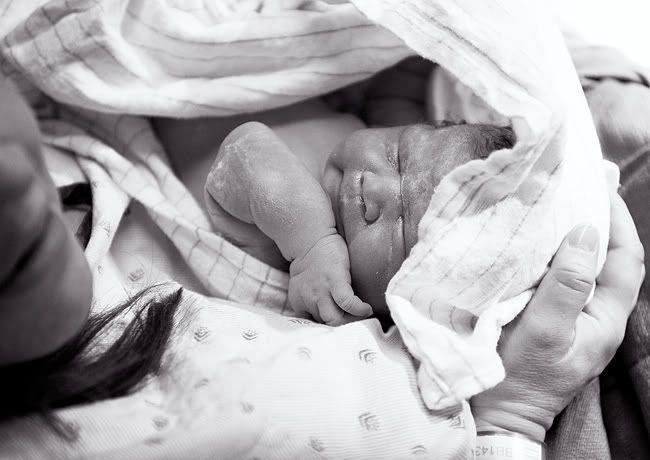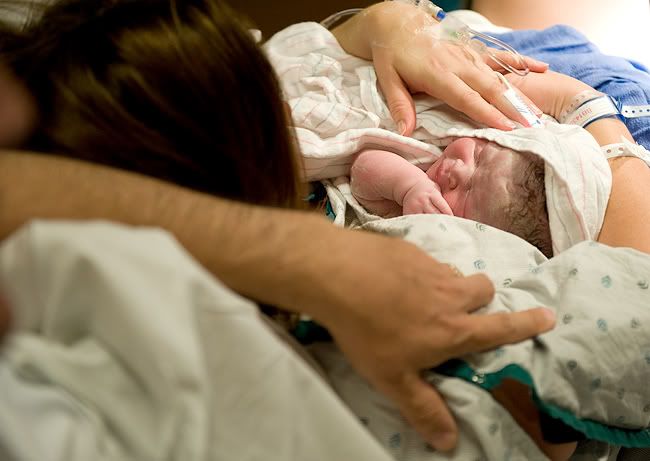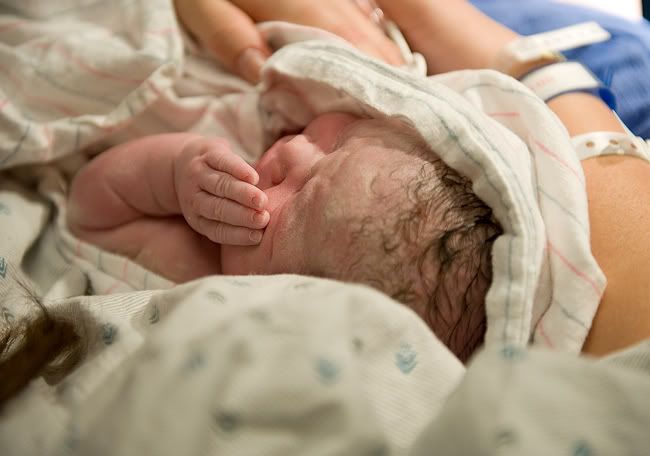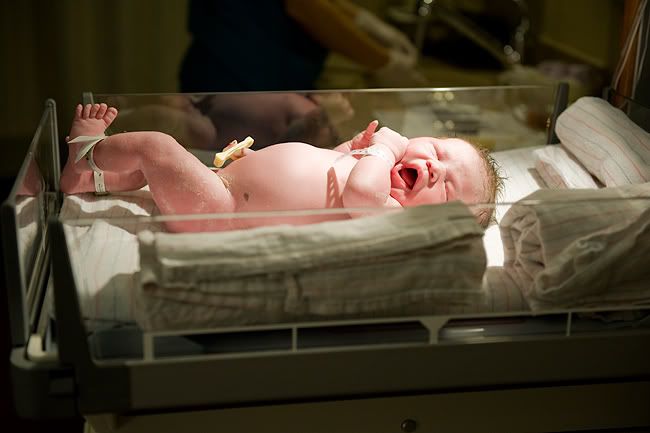 My beautiful baby girl.
So precious. So perfect. So looks just like her brothers & sister did!
I was instantly, absolutely in love with that fat little face.
Little Caroline Lily was born just before 4 PM, on May 14th.
We decided on her middle name just days before she was born. We weren't even going to give her a middle name, but Marlee persuaded us to, and we decided on Lily, which was Brian's grandmother's name.
She weighed 7 pounds and 12 ounces. My smallest baby.
And she measured only 19 inches long, so they were calling her short & fat in the delivery room.
The fat's all in those cheeks! They're so kissable and yummy!