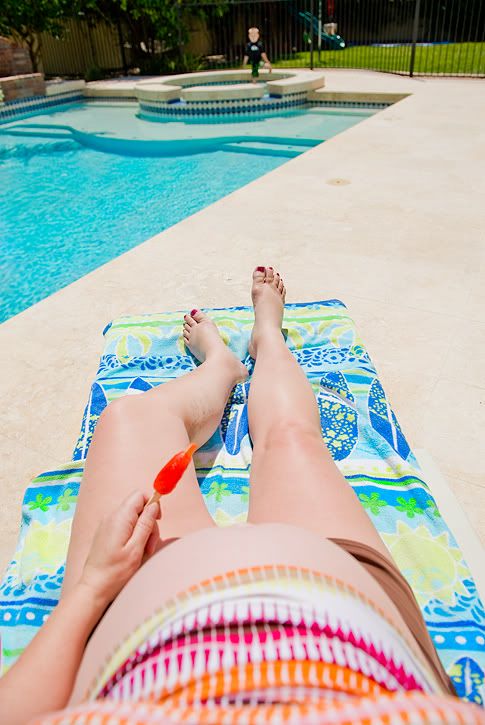 ...........Gus and I went swimming.
So he could test out his Lego submarine.
And I could work on my delivery tan.
Which, as you can see, could use alot of work.
And I'm really enjoying my puffy feet & cankles.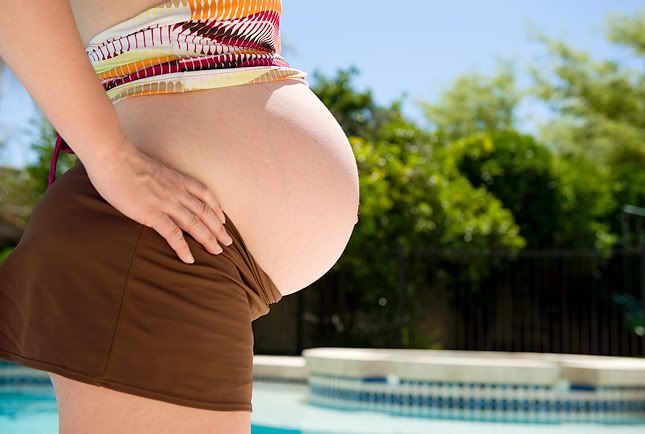 I'm already dilating & effacing & all that good stuff,
so I thought it was a good time for a last side-shot.
I set up the camera & showed Gus how to push the button.......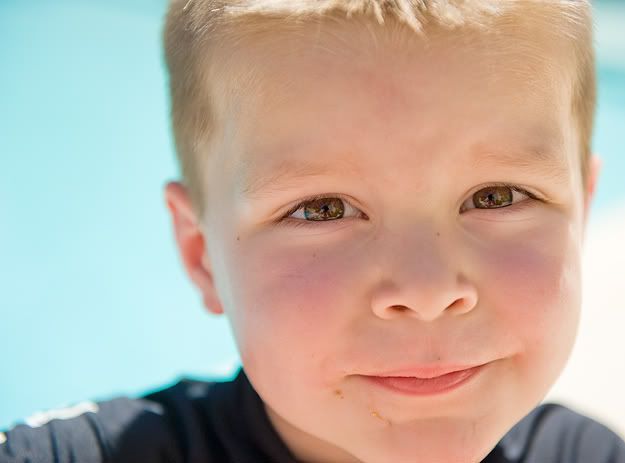 He knew which button before I even showed him. A total natural.
I think maybe he's seen me do it a few times.......
My little photographer.