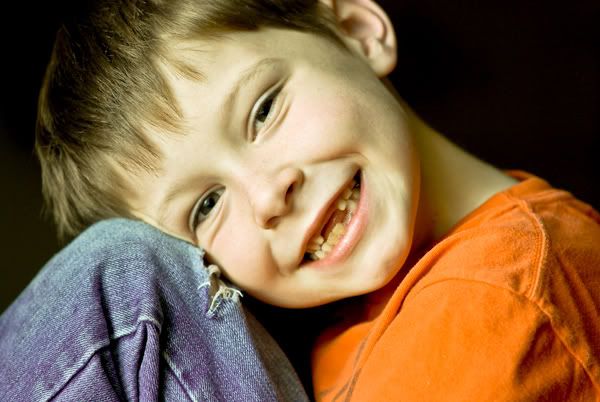 So I get a call from our school's principal this morning. Max had been caught distributing unknown substances on the playground. What the ? They describe the pills to me - soft, yellow capsules - my fish oil supplements! I had thrown them away & he had found them in the trash & being the 8-year-old that he is, thought they were cool because they had squishy stuff inside them, so he puts a few in his pocket. Then he's at recess & pulls them out to show his friends & of course they all want one, because they want to pop them or smoosh them.
The school took this VERY SERIOUSLY. I had to go pick him up at the principal's office & take him home. They wrote up a disciplinary action form & they could have marked it as a drug offense, which would mean expelled for a week & mandatory drug counseling!!!
He was all teary-eyed when I came to get him. They had made a pretty big deal about it, and I'm kind of glad they did. It made a big impression on him and the kids he gave them to. He won't be doing that again, & chances are, one day these kids will be offered something at school , from their friends, that's not a vitamin!