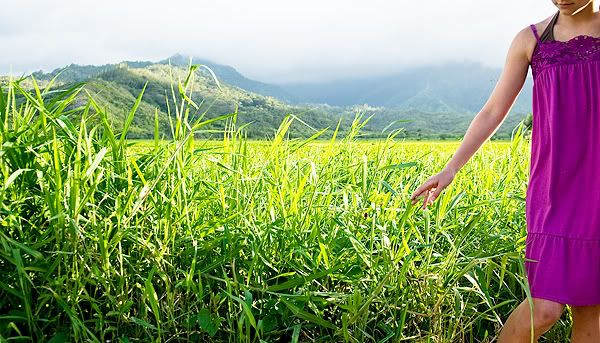 The light here is so amazing! It's a photographer's DREAM! Not to mention the incredible backdrops everywhere!!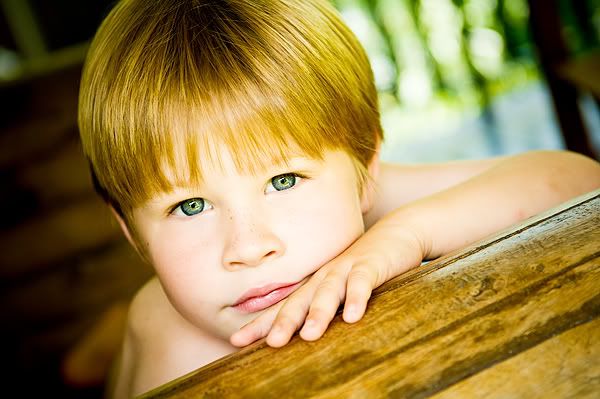 Zane is the BEST little model. He'll say, "Mom, why don't you take a picture of me like THIS?", and he'll strike a pose. I LOVE this little guy!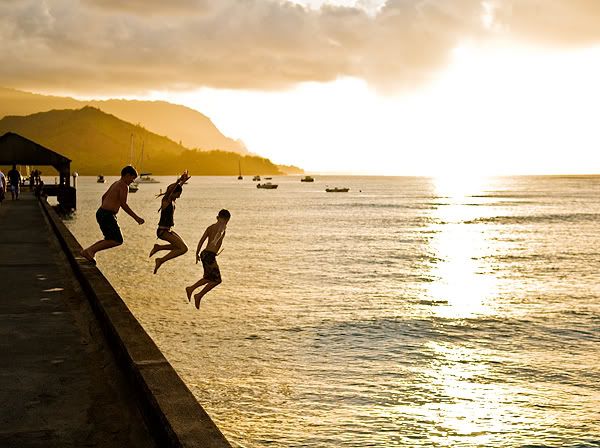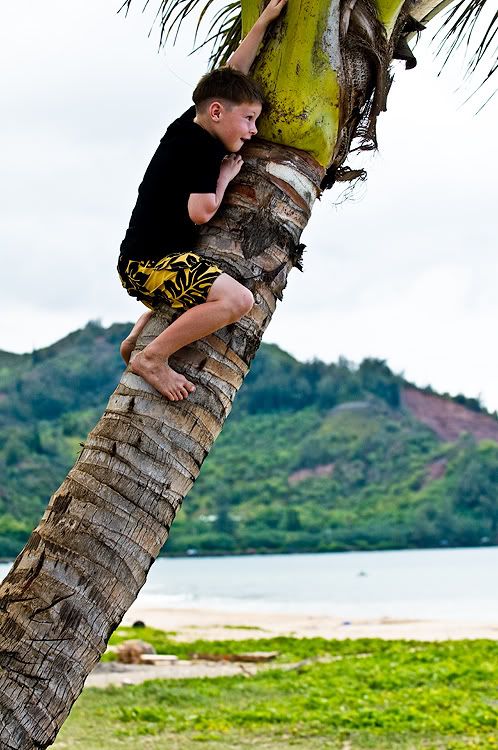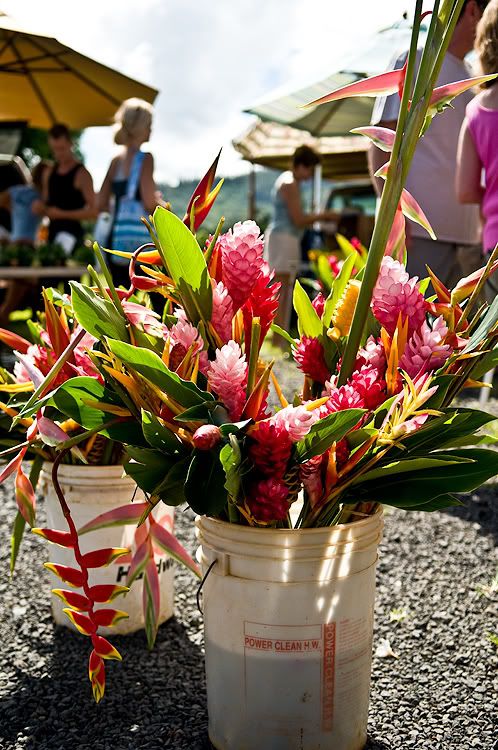 The Hanalei Farmers Market. Every funky tropical fruit imaginable, local artists' booths, flowers.... I got some papaya, mangoes (my favorite), & a shell turtle magnet made by a local.
Ke'e Beach at sunset. The kids discovered that tiny fish would get trapped in these holes in the lava rock with each wave. So of course they must catch them! Slippery little suckers! We were here for HOURS!! SO much fun!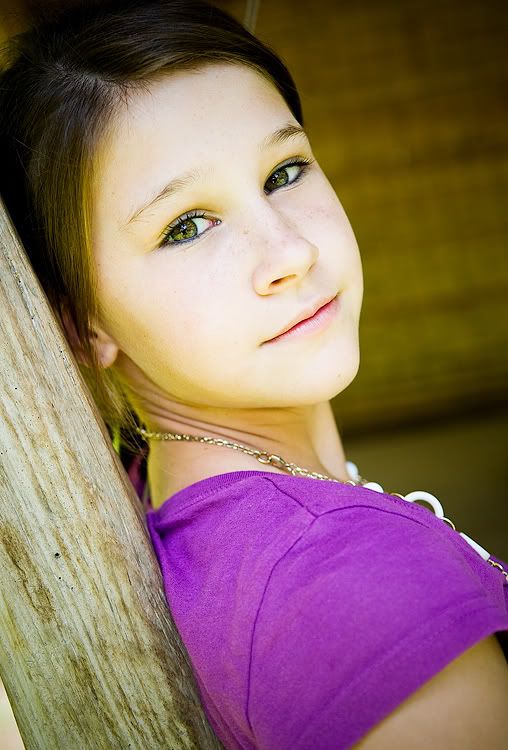 A little too much eyeliner? I don't know. I can't decide.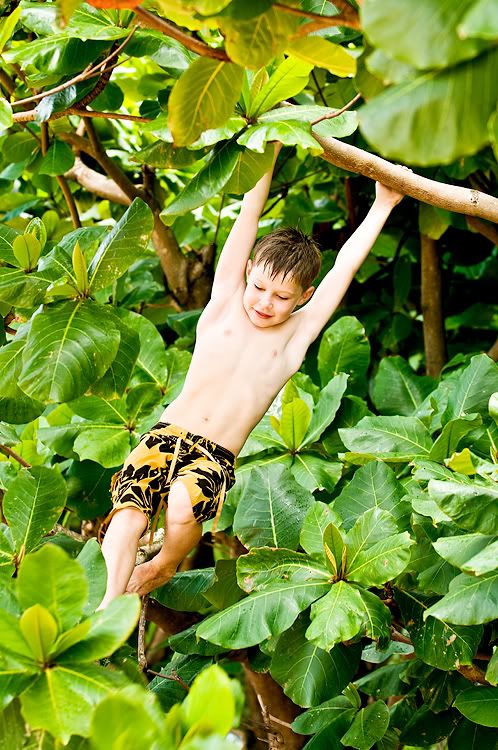 Notice how it's always Max hanging from trees. He's always been a little monkey.

A little Paradise Shave Ice - our fave.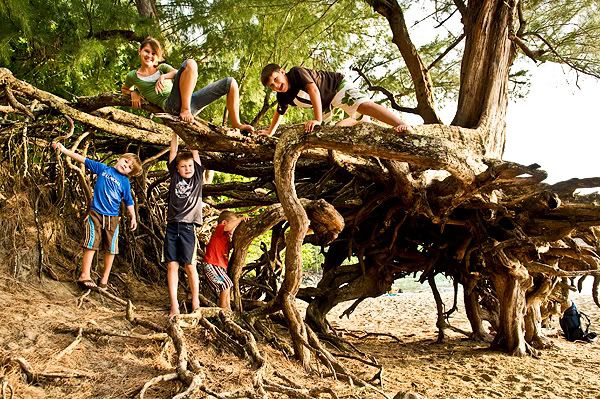 Cool trees to climb on EVERYWHERE!!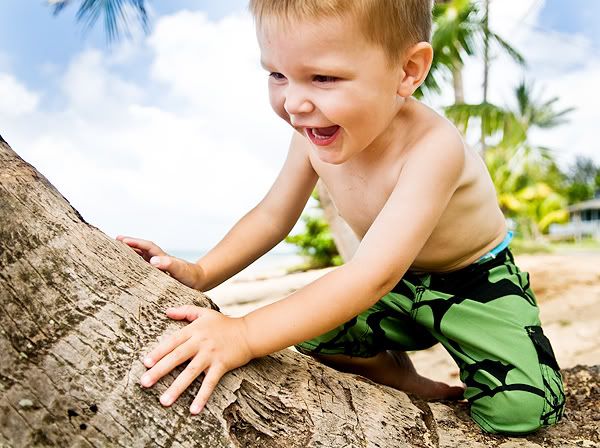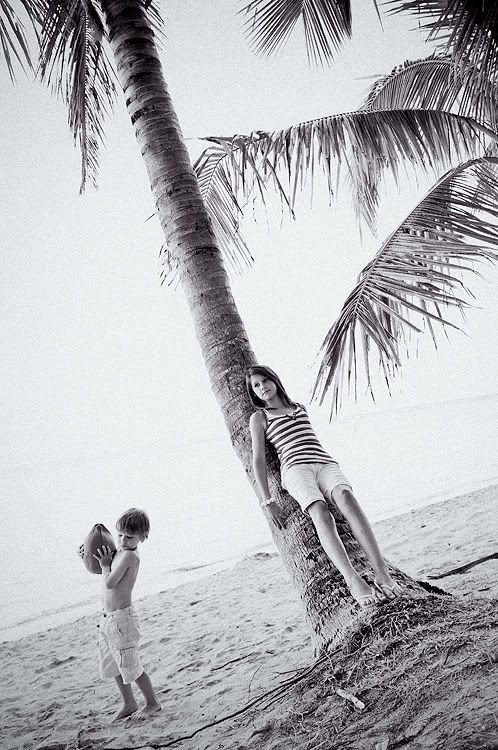 Marlee's thoughts: " Hmmm.....I have to hang out with my family for HOW long??"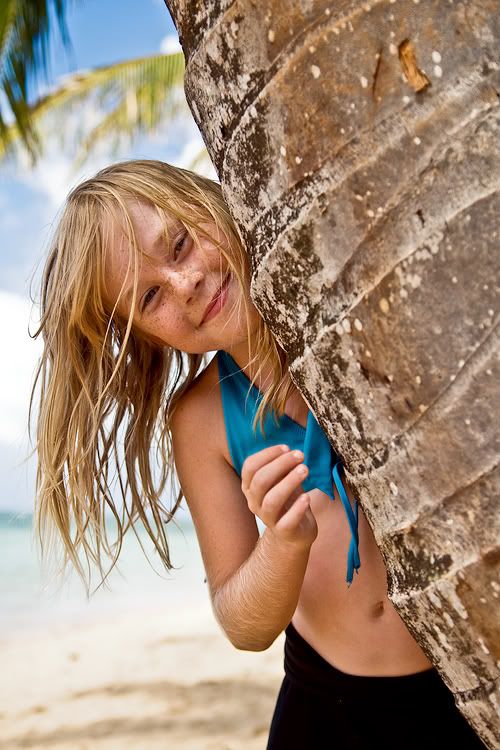 Kate. I wish I could adopt her. She loved playing with Gus & keeping him entertained.

We didn't discover Anini Beach until the end of our trip. Bummer, because it was FABULOUS!!
These trees were everywhere, growing out over the water, which was nice & calm & clear.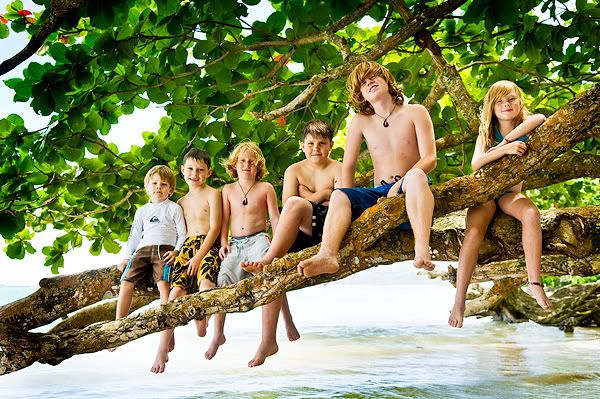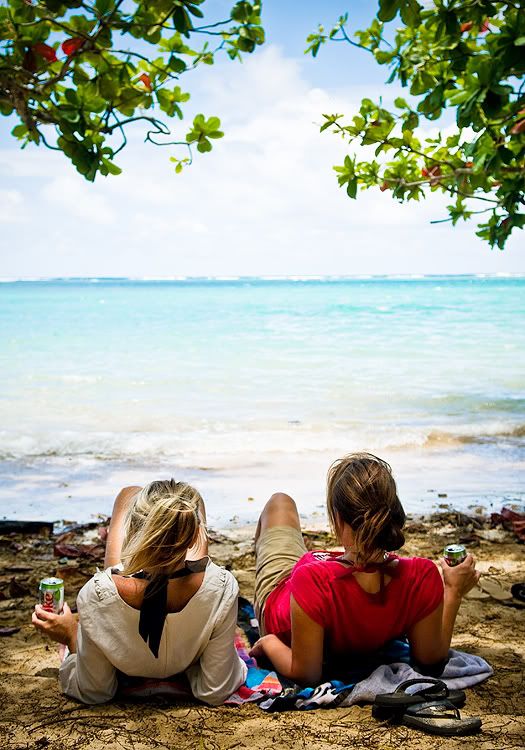 Jill & I with our Diet Cokes.... Anini Beach....no men around to bug us......



I LOVE this one of Caroline & Jacob!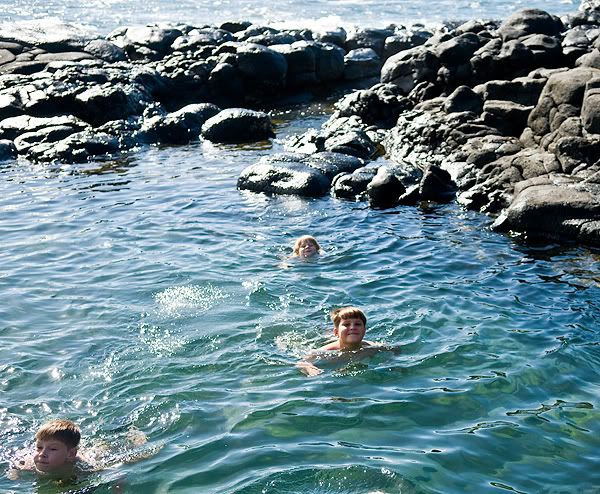 Queen's Bath - It's like a massive tidepool that you hike to. The kids LOVED it. I was so paranoid that one of them would slip & fall to their death (& trying to take pictures at the same time), so it was a little stressful for me!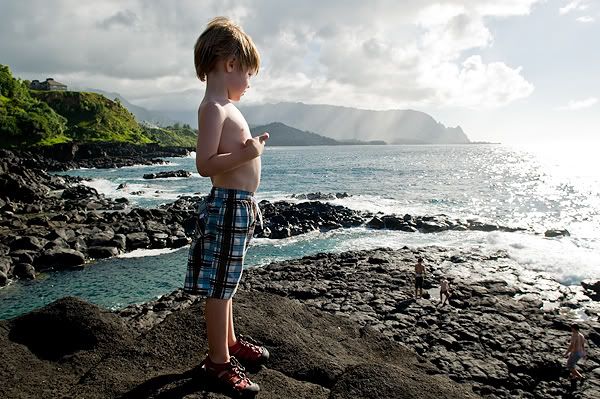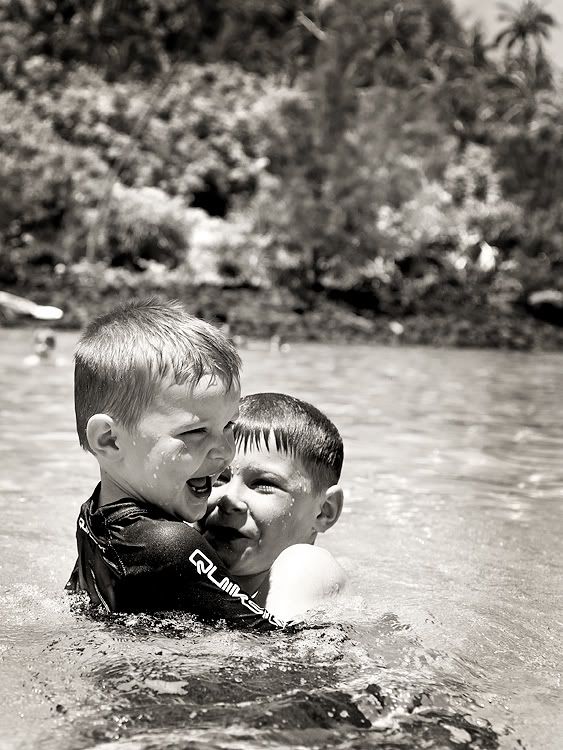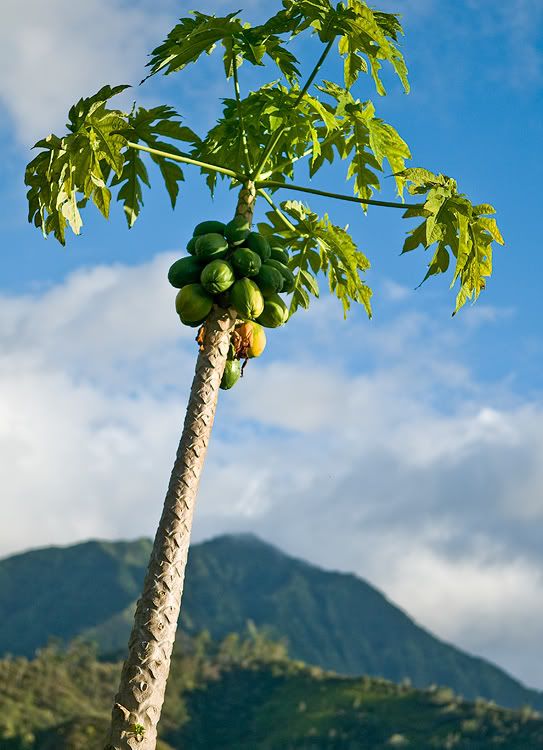 I have this weird obsession with papaya trees (which are everywhere in Hawaii). Ask Brian. So I HAD to take a picture of this one that I'd pass every time we left our house. They just make me happy. Hey! I'm easy to please!!



You can't even believe how DISGUSTING our sweet mini-van got after 3 weeks of cruising around in wet, sandy bathing suits & throwing wet, sandy snorkel gear, surf boards, towels, sand toys, boogie boards, beach chairs, & a green raft in the back. I really had to get over some anal- retentive cleanliness issues on this trip.
This is the dirt(mud) road we took to our house in the jungle.
Don't we look like we're having so much fun! Actually, we were getting eaten alive by mosquitoes. We counted 46 on Jake's legs at one point.
What a summer! I'd do it again in a second!
It's a good, good life.