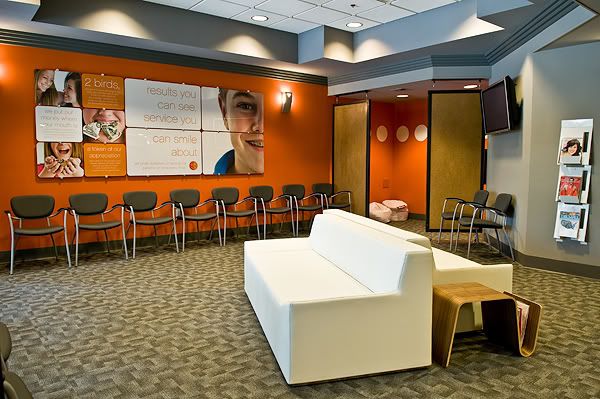 It's finally done (well, almost). And I LOVE how it turned out.
I wish I had a before picture, because it's a major improvement.
And the Wii Guitar Hero is a serious hit!
We were a little skeptical about the white couches, in a waiting room. But I SO want to take pictures on those babies!