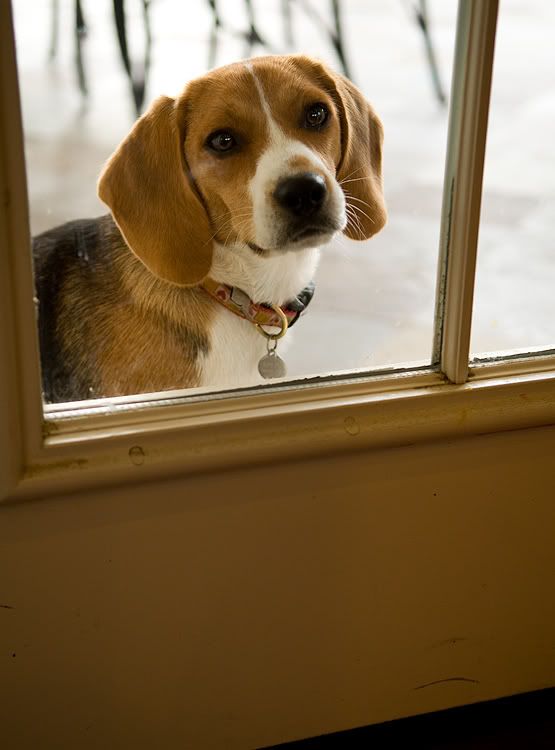 How about
for free!!!
In fact,
I'll pay you
to come and get her!
Uugghhhh! I shouldn't be so mean, but she really drives me crazy.
This is what I look at all day from my kitchen, her moping, needy face............that is when she's not either chewing up driplines or shoes or balls, or barking on purpose so that I'll let her in, so she won't annoy the neighbors.
I'm paying dearly for my moment of Christmas weakness last year. I have no one to blame but myself.
BUT, the kids love her.........she's a part of our family now. Tears well up in Jake's eyes when Brian & I joke about feeding her to the coyotes. We're so mean!
I guess I'm stuck with her.