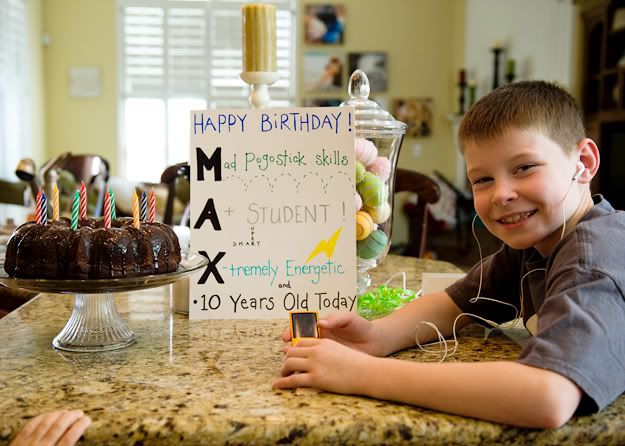 Ten days ago, Max tells me, "Mom, I'm turning 10 in 10 days in 2010."
He's my millenium baby.
He's also proof that an extremely hyperactive small child can grow up to be perfectly normal.
And he's much more than normal.
He's a really fast runner, awesome climber (as I've said before), excellent student, and when he's given a task to do, I can always count on him to get it done & done right!
And he can be such a tender-hearted sweetheart with his brothers when he wants to be.
Max is the creative one in our family & has serious artistic skills. He says he wants to be an artist when he grows up.
I would like it if he never grew up & stayed just like this!
Happy Birthday Max! We love you!!