No, we didn't just take a little trip to England.
These are from our trip back in May.
So I'm a little behind.
But it is so fun to go through these & reminisce........another reason why I love taking pictures.
We took a day trip out of London to Hampton Court Palace.
Built in the 1500's, it was King Henry VIII's favorite country estate & where he spent alot of time with Anne Boleyn.
And it was a GORGEOUS day!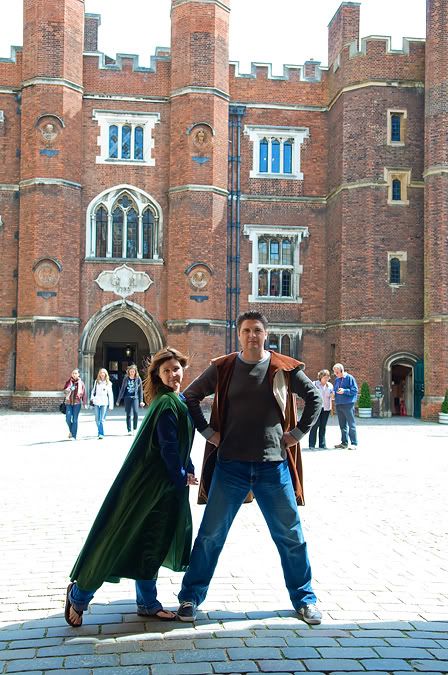 Being the enthusiastic tourists that we are, we wore the Medieval cloaks they offered while we toured the palace.
We kind of got into it.
And now looking back at these pictures, I'm realizing we were the only ones wearing them......
The Grand Staircase up to the King's Apartments.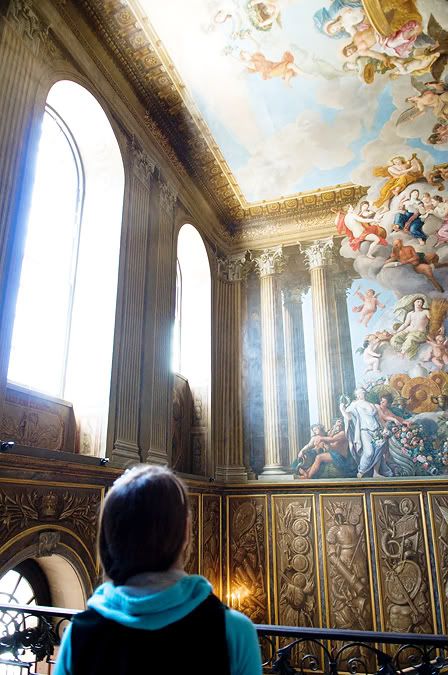 I've always said that Brian & I would have made a great English king & queen.........
I mean, look at us.
And we're so good at producing boys! And that's really all that mattered anyway.


Mars is already a total princess.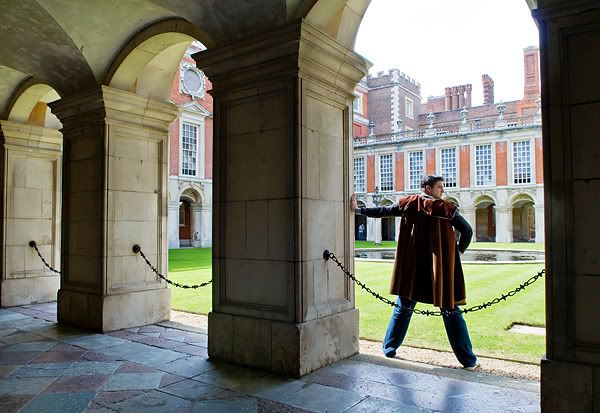 When you're on these big sight-seeing trips, all the stand-and-smile pictures just get
so boring
!
Luckily, Brian is really good at mixing it up a bit and would come up with some great poses.....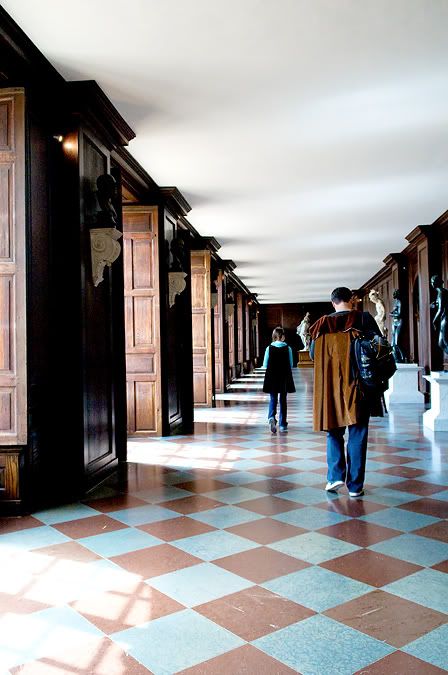 King Henry VIII's bed. Wowza!
But the best part of this amazing place was
the gardens!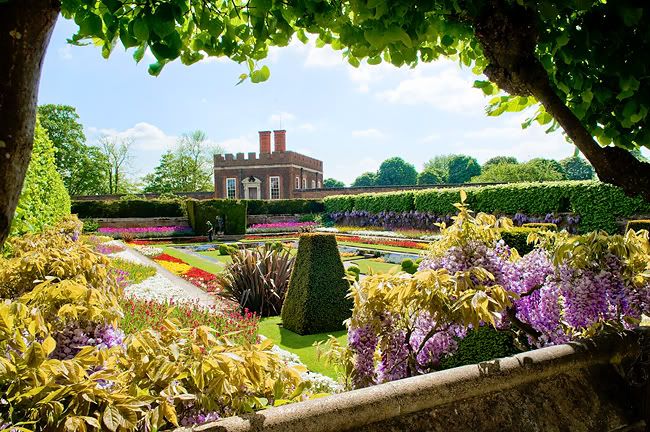 They were
unreal!
I was absolutely beside myself. And trying to figure out some way I could some how snap my fingers & have all my kids there for some amazing family pictures!!!
But instead I just had Marlee........
...........and Brian.............
(who is going to kill me for posting this picture, but I just had to)
Isn't that the most fabulous fairy-tale princess backdrop?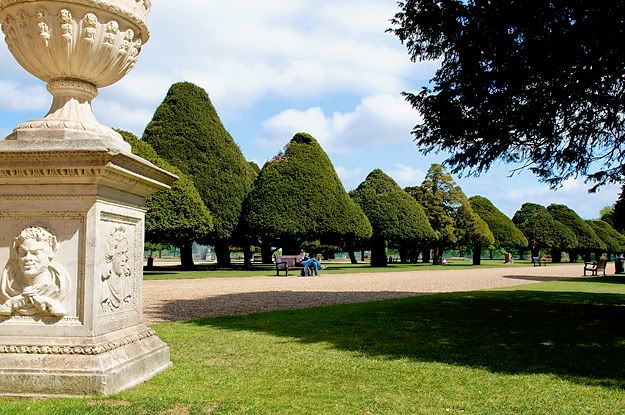 And then we happened upon a full-on English maze.
The goal was to try to find the center where there was a fountain & benches.
It was actually not very easy & took us awhile........

This is when we were really lost & got scared.
Such an incredible place, full of history and beauty.
And such a fun, memorable day. We loved it !