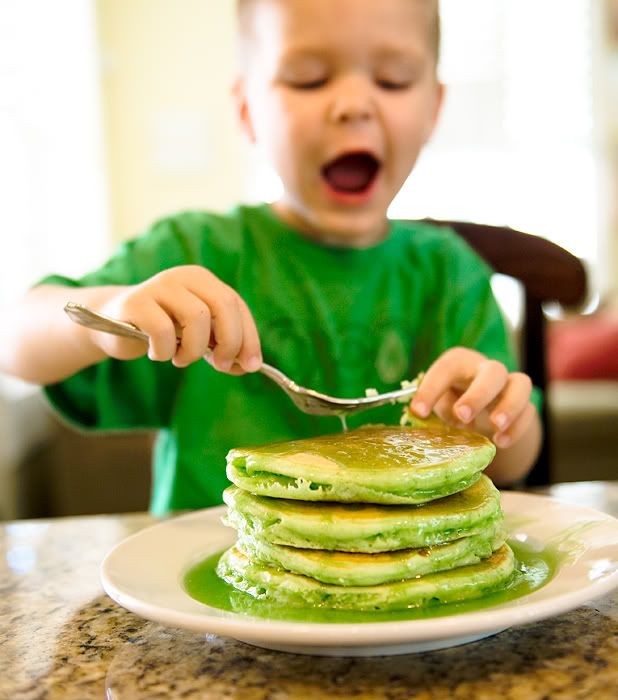 St. Paddy's Day is a favorite around here.
I think mostly because of the annual
green pancakes & syrup!!!
Oh we love them so!
Especially Zane & Gus.
The stack of 4 pancakes shown is not just for the picture. He can really eat that much, with a tiny bit of help from me.
And Zane can
really
put them away.........we just can't figure out
where
he puts them!
Everyone made sure they wore something green today......
The weather was
so
nice.
So we hung out in the backyard while I took a few pictures.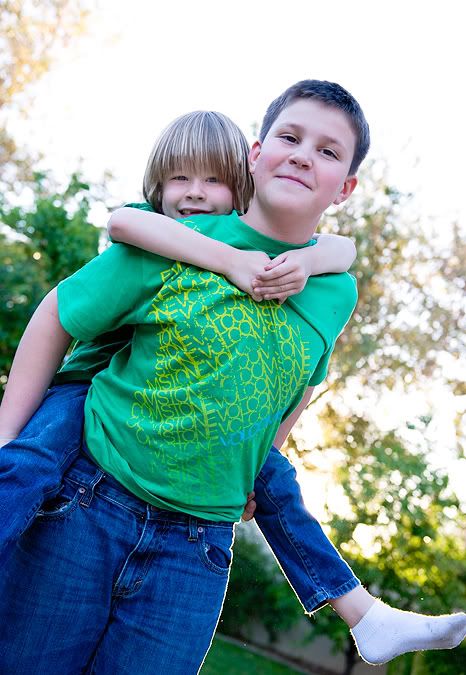 With a bunch of boys, '
playing
' inevitably means
wrestling
.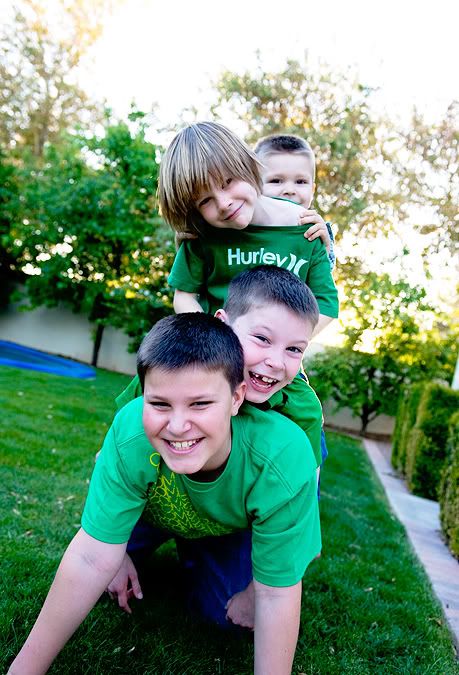 Then eventually ends up like
this
......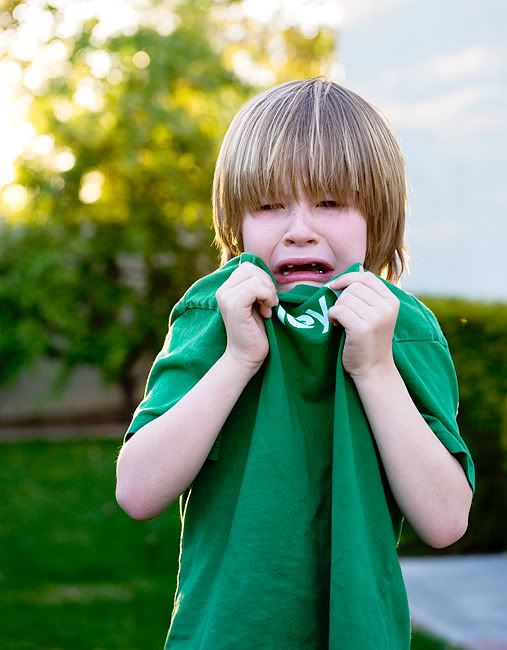 Every. Time.
Since Gus was wearing the cutest shirt, I took some laying-down-in-our-awesome-green-grass pictures.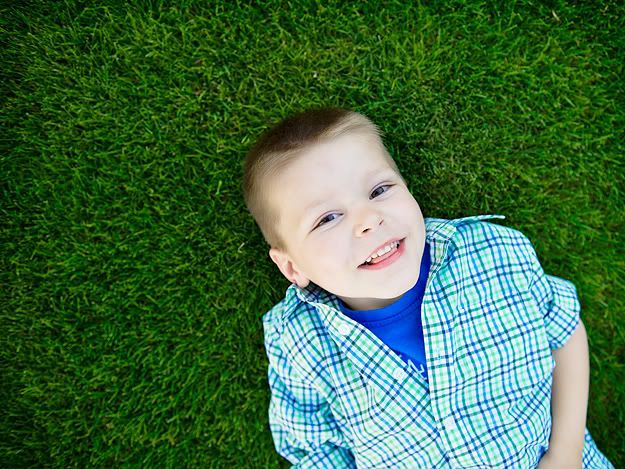 I so love this little kid!
I love how he calls Ranch dressing 'grinch'.
I love how he gives me 'wubbs & kisses' before he goes to bed.
I love his little happy-go-lucky, free-spirit personality.
I love how when he's eating, he's a big dinosaur who's eating trees & cars & houses.
I love how he loves to stick his head out the window of the car when we're going somewhere, like a little puppy dog.
And I love these chocolate-brown eyes so full of expression.....

I told him, "show me your scared face"....