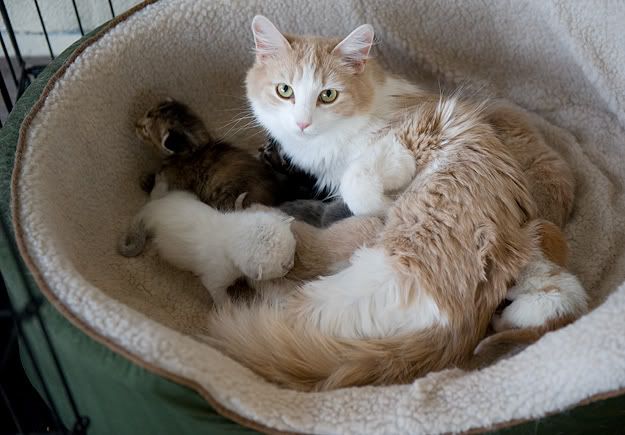 .....is what we are.
Another litter of kittens. Seven of them.
Yes, I know we need to get her spayed, the little tramp. It's just that I've had other things on my mind lately.
Does she look a little out of it? A little glassy-eyed?
I feel your pain, Snickers. I feel your pain.