And I don't think she's one bit sad about it.
I just
can't believe
she'll be in high school already! And the same one I went to. The one that feels like I
just
graduated from myself!
I was the 9th grade Photographer this year, and the 8th grade Photographer the year before that. So that meant I was in charge of putting together a slideshow movie for these 9th graders' graduation. The timing of which was not so great for me, having a baby in May & all that.
Luckily, several months ago I realized I could put Marlee to work for me. I'd let her take my old camera to school to take pictures for this slideshow, so I didn't have to. And she did a fabulous job, I must say!
I love this one she took of herself while waiting for her ride.
I love it. It's so junior high.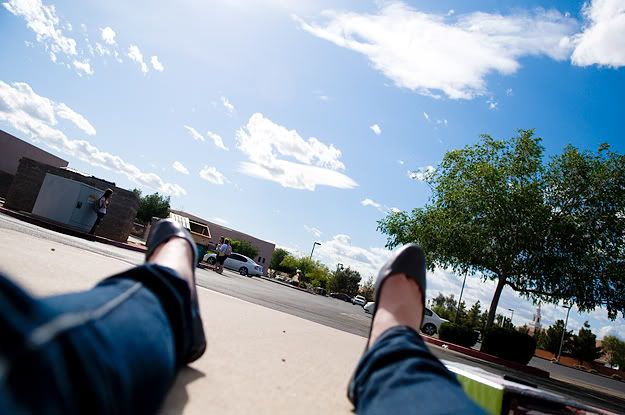 And here's a little collage of some of her work that went into the slideshow.......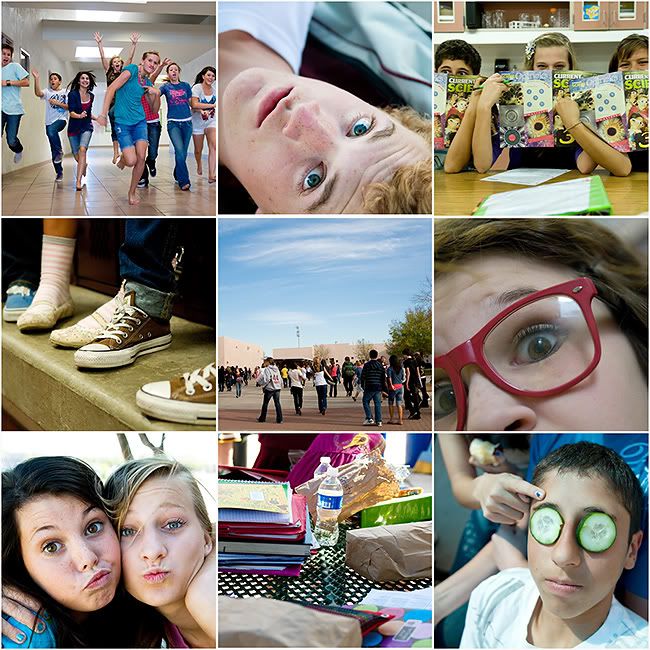 I wish I knew how to put the whole slideshow on here. We think it turned out great.
Mars pretty much did the whole thing. Learned how to pan in & out on pictures, spliced together about 10 different songs. I was so proud.
And SO glad I didn't have to do it all myself!