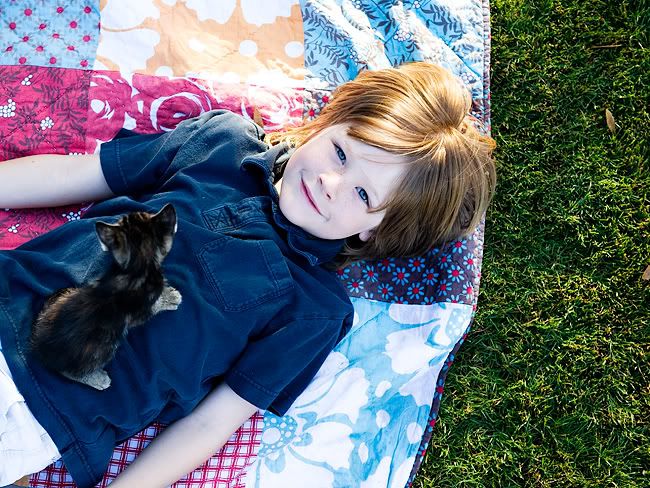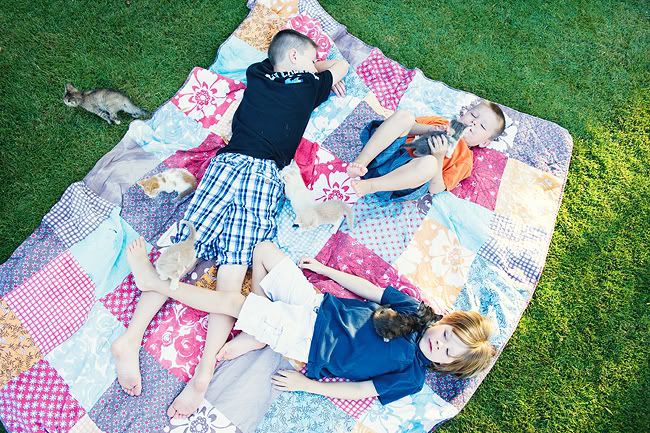 There's still time to get one of these for your own! But they're going fast!
OK, not really. No takers yet.
But you never know.....they could be all gone tomorrow.
(Although that would most likely happen if I let Brian take over this situation.....something about plastic bags & rocks)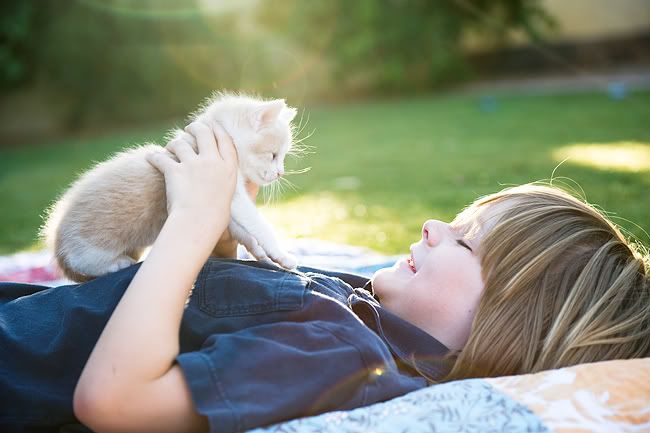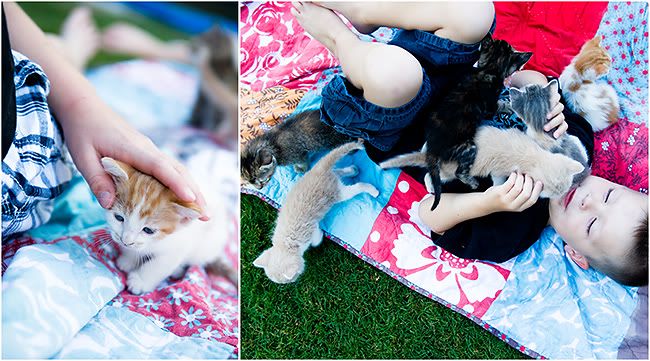 I realized the other day that having nine cats qualifies me as a Crazy Cat Lady.
At this rate I'll look like this soon.....

You know what I'm saying?
I used to work with a Crazy Cat Lady who's name was Kitty, of course. She lived alone with about 30 cats, wore shirts with pictures of cats on them, and every Friday she brought homemade cookies to share with the staff that always had cat hair in them. For real. Every Friday we were all not hungry or on a diet.
I've seen my future & it's not pretty. Please help me!
I just can't bear the thought of dropping them off at the Humane Society to probably be put to sleep.
I might have to take Jill's suggestion and sell them in front of the grocery store like Girl Scout Cookies.
Or maybe just secretly dump them at the Garn's house.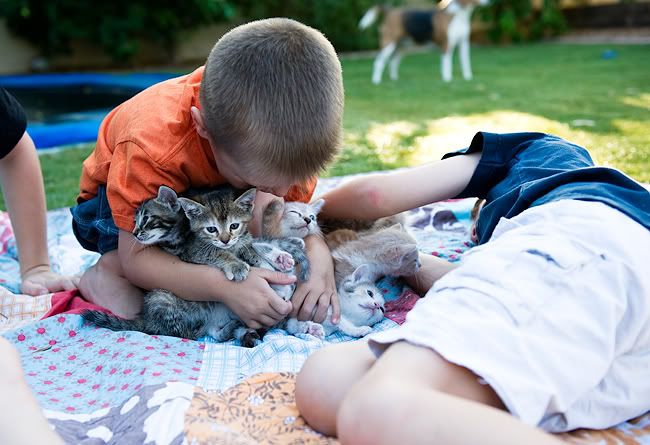 But for right now my kids
looooove
them.
Gus is constantly out back playing with them.
And they
are
so dang cute!
And I have to admit, I love them too.