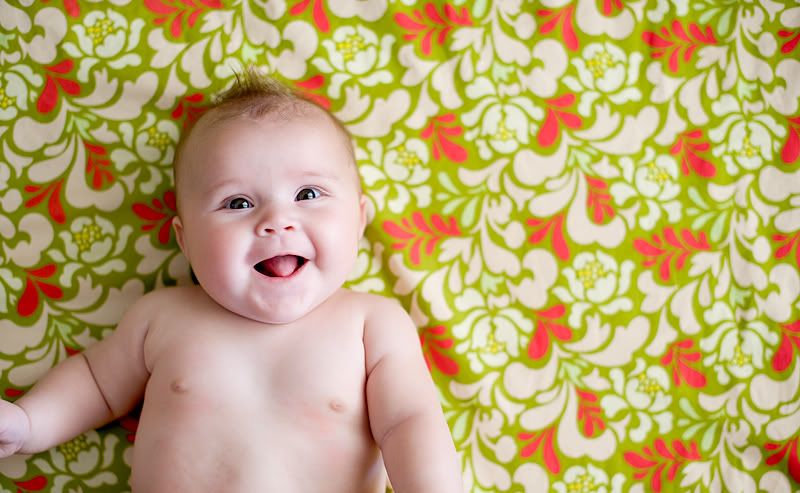 Caroline is 4 months now.
And most of the time we call her

peanut.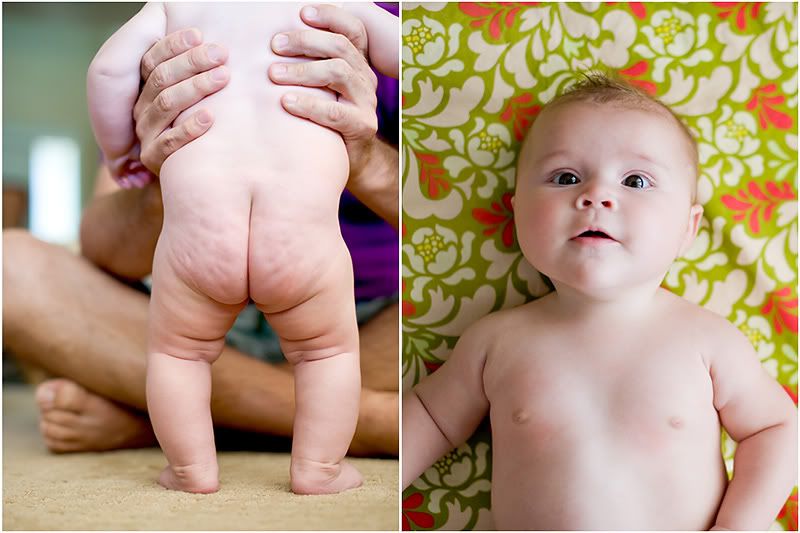 All of our kids have had a baby nickname.
Marlee was Sweetpea. Jake was Bubba. Max was Pookie. Zane was Pooter. Gus was Porkchop.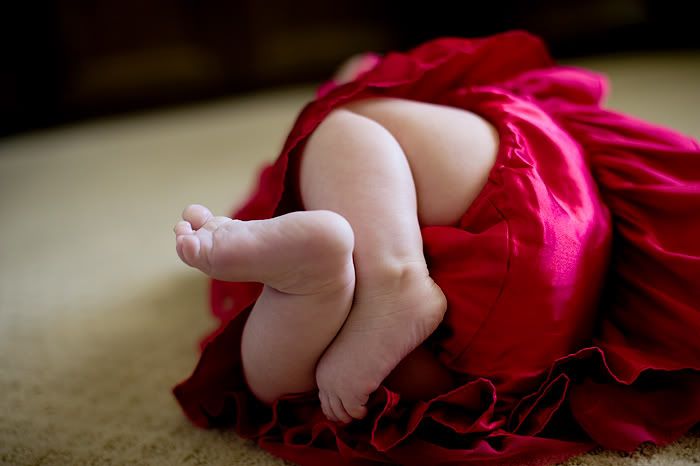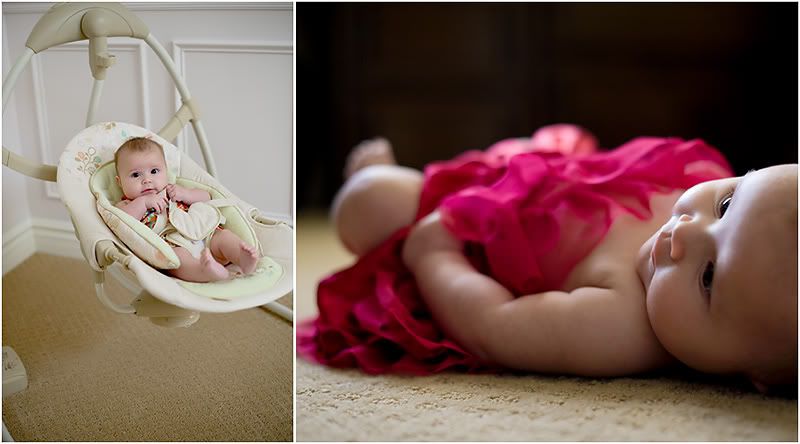 We are

so in love

with this baby.
And I love, love, love this age.
Smiling and cooing and belly-laughing and reaching for toys and putting everything in her slobbery little mouth and able to hold her head up enough to be carried on my hip......her favorite place to be.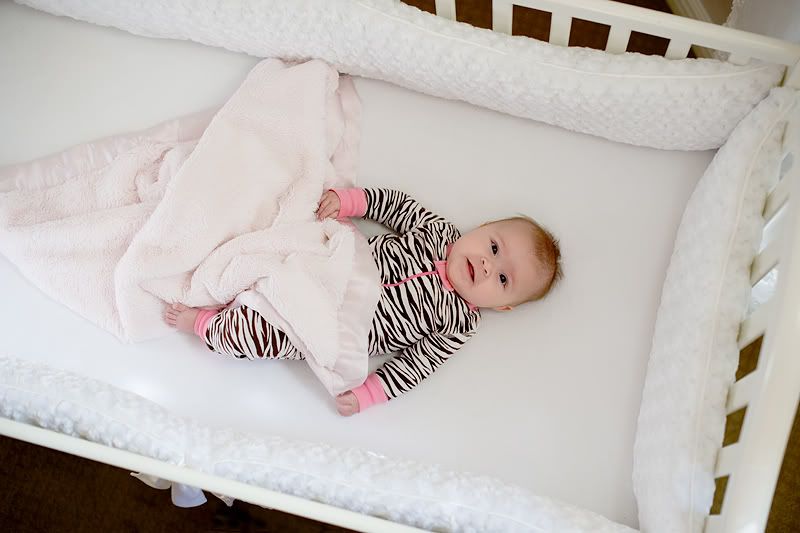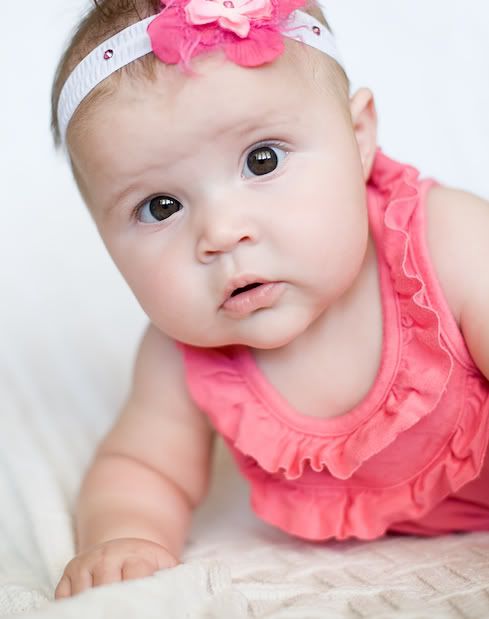 I actually put a headband on her for this one.
I'm not a very good girl-mom. I'm out of the hair bow habit. Bek gets so frustrated with me. She says, "But this is your baby girl!" So I make sure to put something on peanut's head if we might run into Aunt Rebecca.
I love it when they get that bald spot on the back of their heads.
And she has the yummiest dimples on her bum.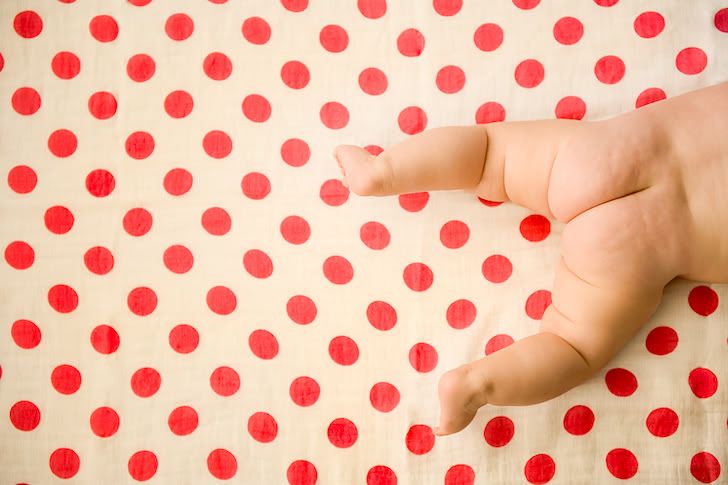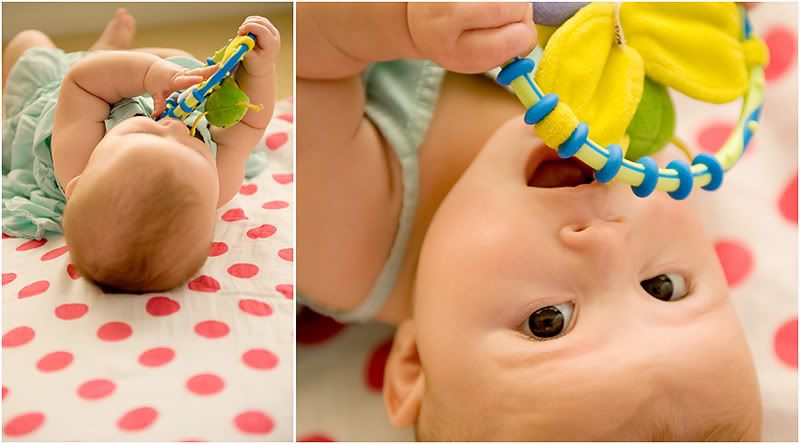 I just want to eat her up all day long!