What a big birthday for a little guy.
Getting baptized, starting scouts, new Lego sets.......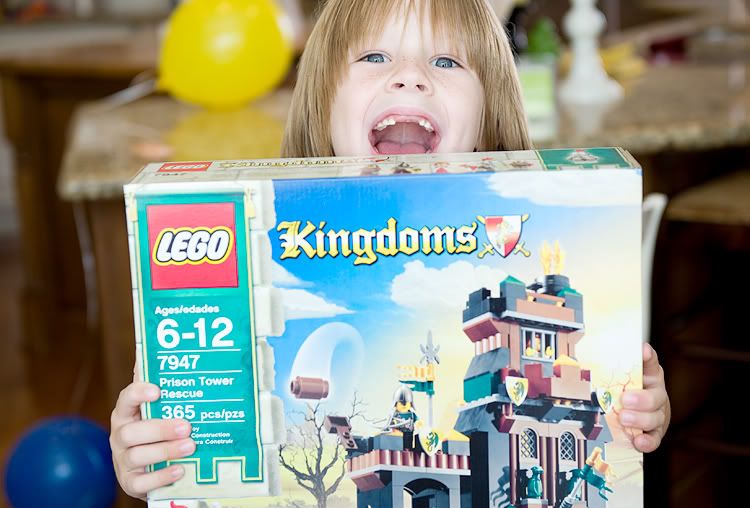 Zane called this

"his most prized possession".
He had accidentally found it after I bought it a few weeks ago, in the back of the Suburban, but told me he'd still act surprised when he opened it.
Man! I love this kid. He cracks me up every day.
Yesterday, I took him with me to Target so he could buy something with his birthday money. As we were leaving, we walked past the food area, you know, where there's fountain drinks & hotdogs & stuff, and he goes, "Wow! I didn't know there was a restaurant in here, too! This is like the best place

ever!

"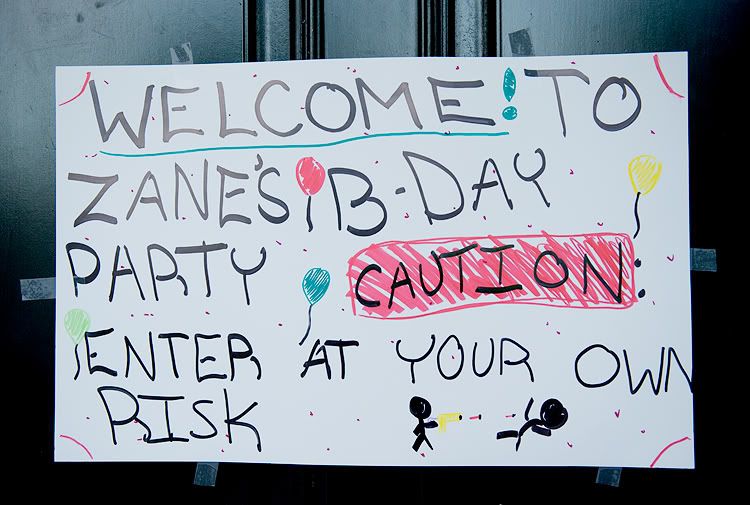 (I put Max in charge of making a sign for the door)
Zane wanted a Nerf war party.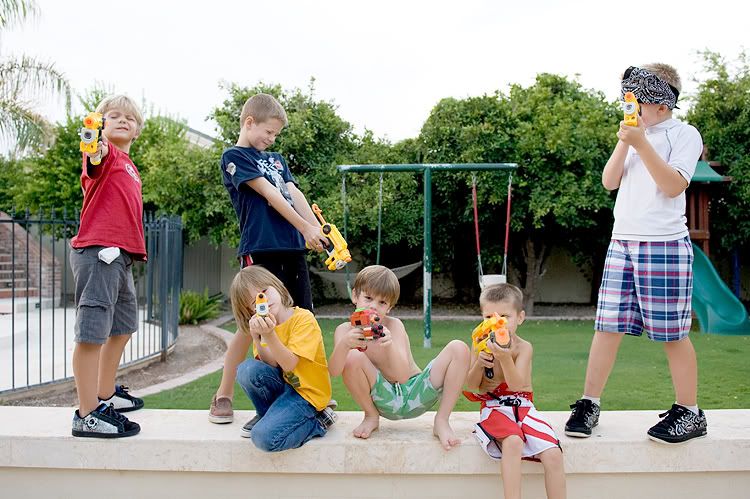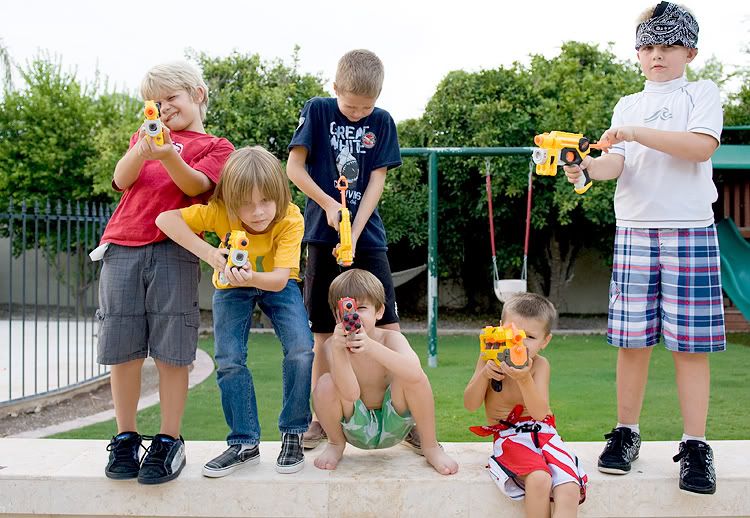 Nerf war is very serious business.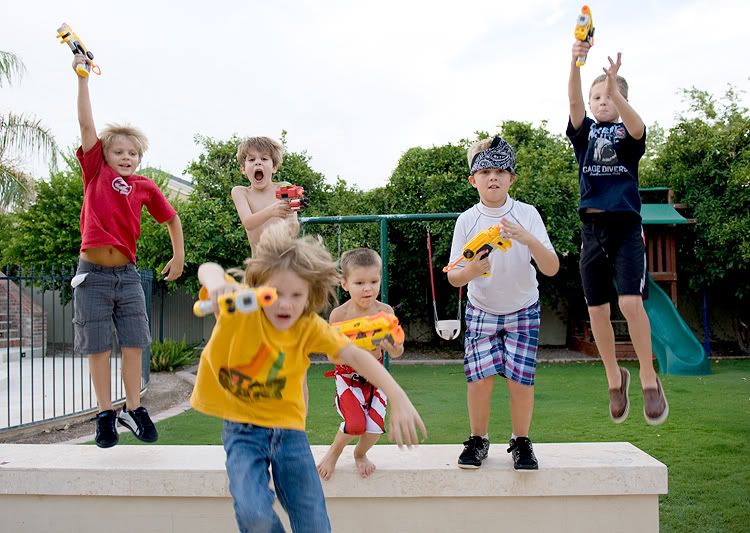 There was swimming & pizza too.
Then it was time for the cake.
But this wasn't just any cake........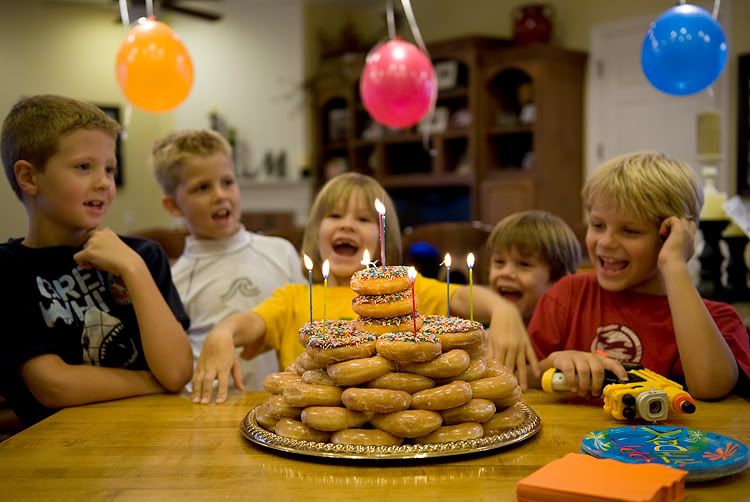 About 4 dozen Krispy Kremes! (Zane's favorite)
Then a hearty rendition of "Happy Birthday To You"......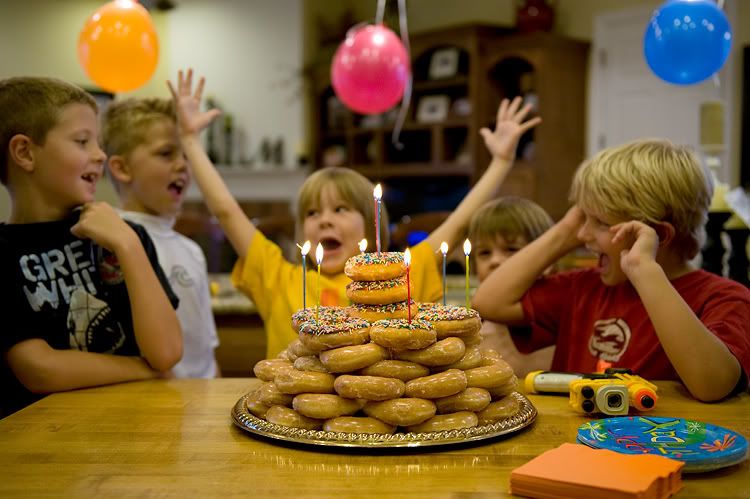 ......that was more like screaming instead of singing.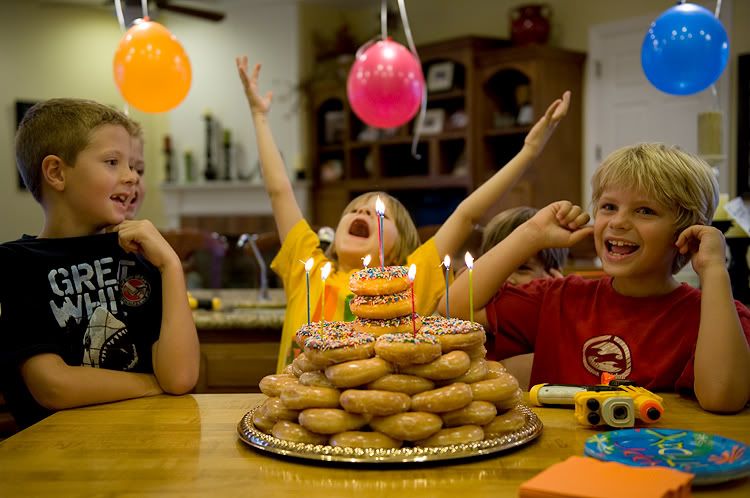 "Happy Birthday To Zane!"