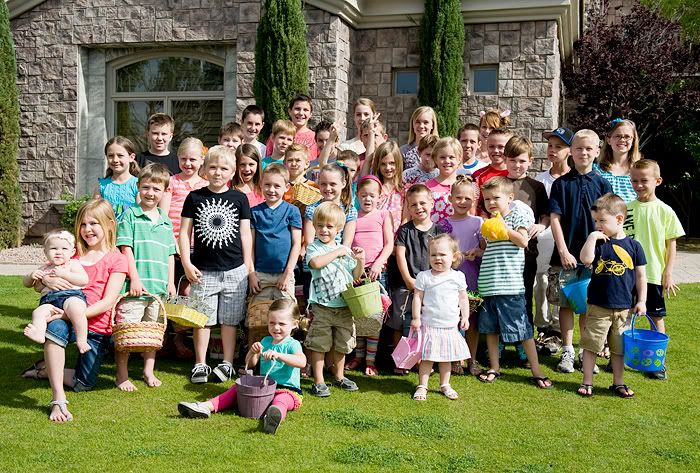 The ever-shrinking group of neighbor kids.
Notice how Caroline is the only baby. She needs some friends.
(Fun fact: the house right across the street from us is for sale or rent)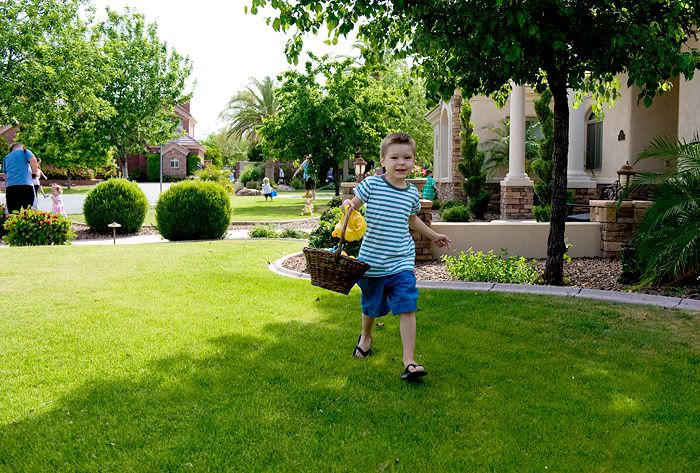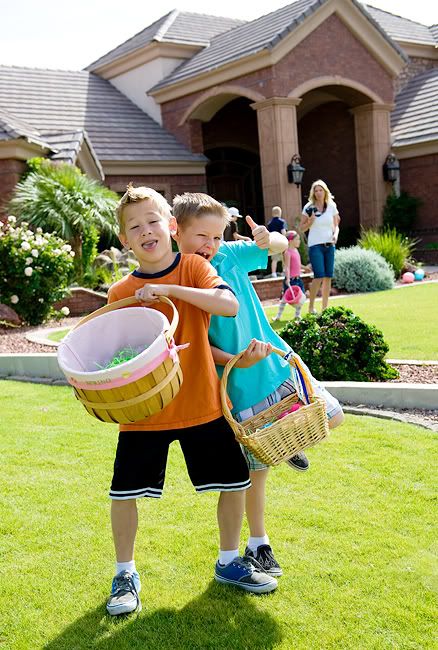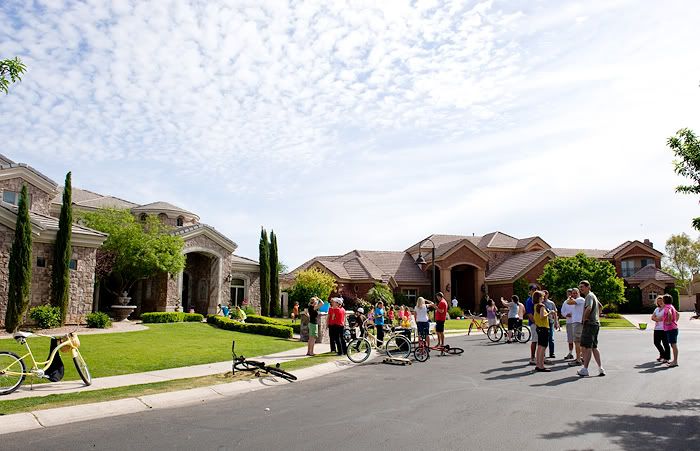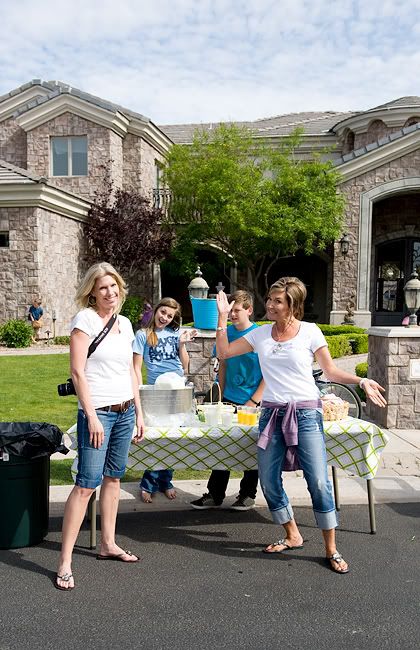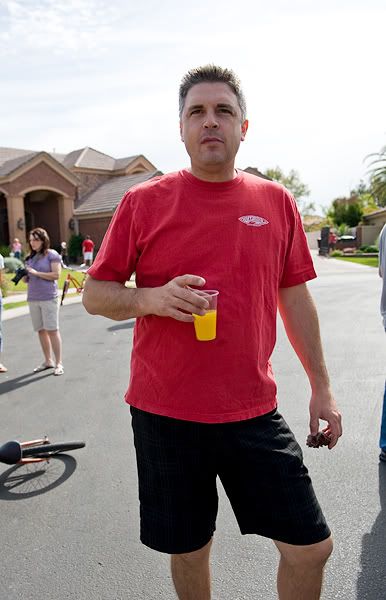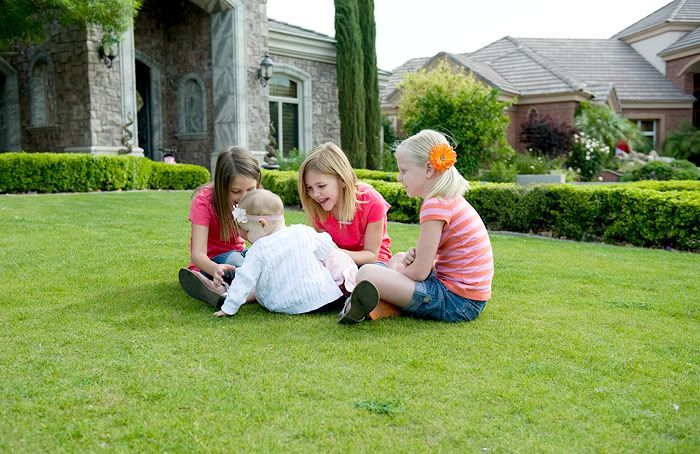 The upside of so few babies around.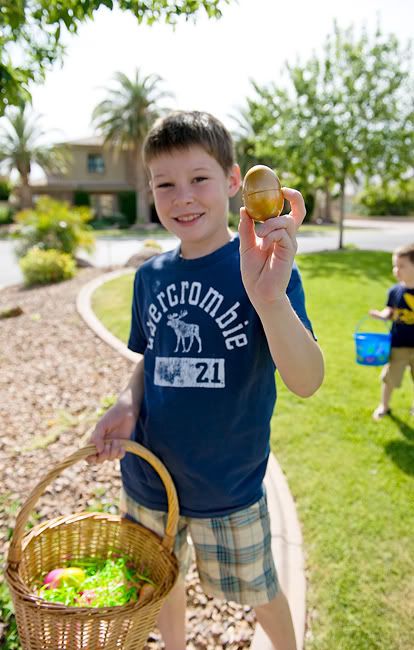 Max found The Golden Egg! Which makes him $10 richer!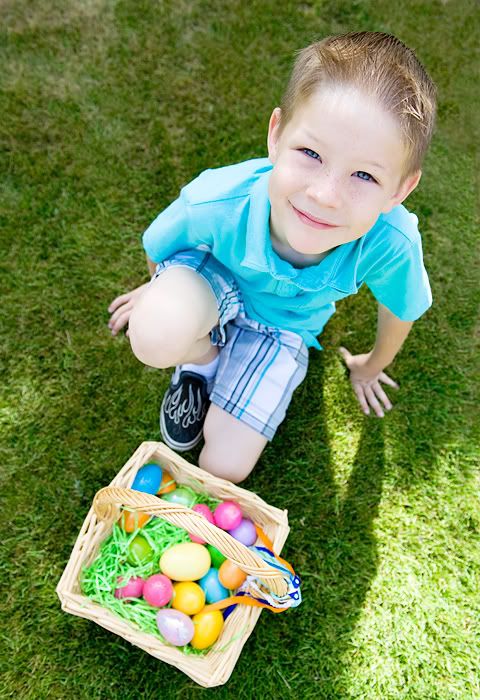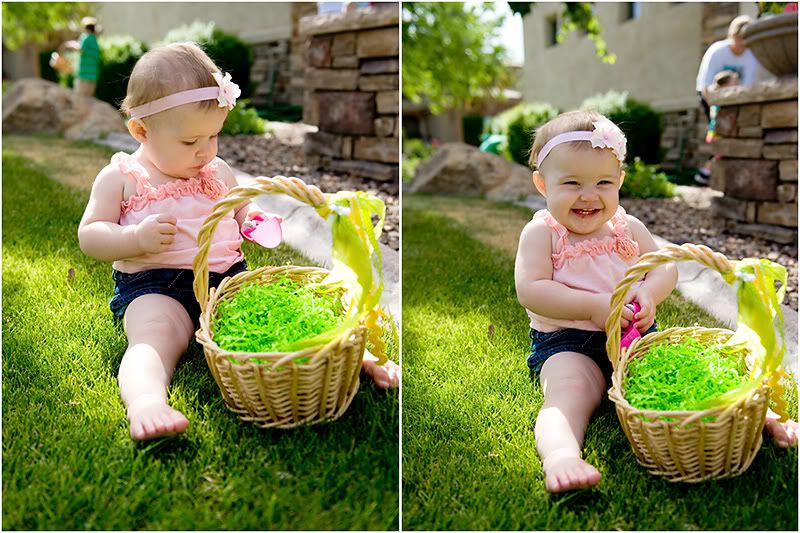 Caroline worked on getting this egg open for awhile. Then she's all smiles when she realizes what's in it. I think babies are born knowing that there's good stuff behind those crinkly wrappers.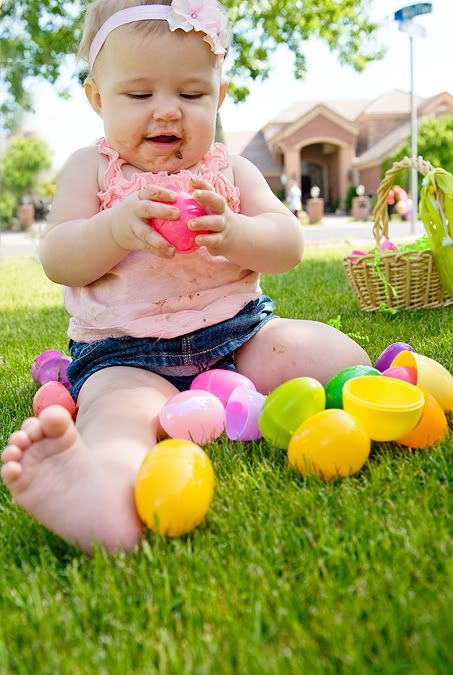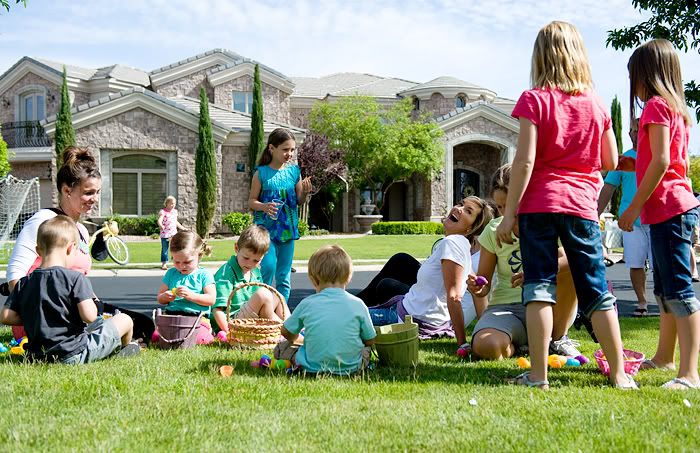 I really love our neighborhood. I honestly can't think of another place I'd rather be. So many kids. So many great families. So many grass yards for Easter egg hunts. It makes my heart smile.
Then we were off to baseball games & a volleyball tournament.