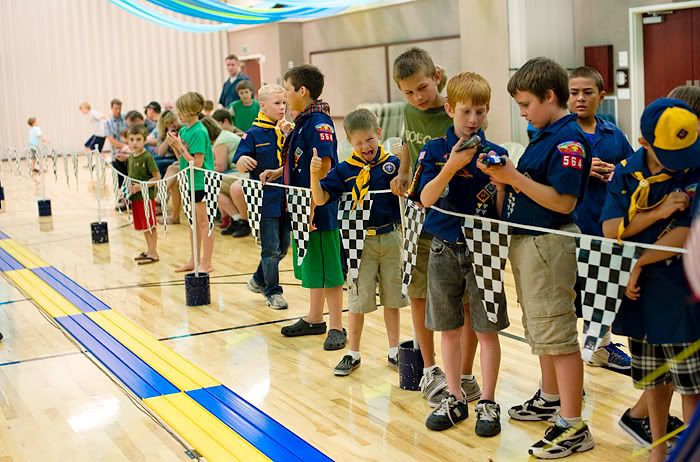 Brian's hard work paid off this year. And he should be pretty good at this by now!
Zane's 'Black Hornet' took first place!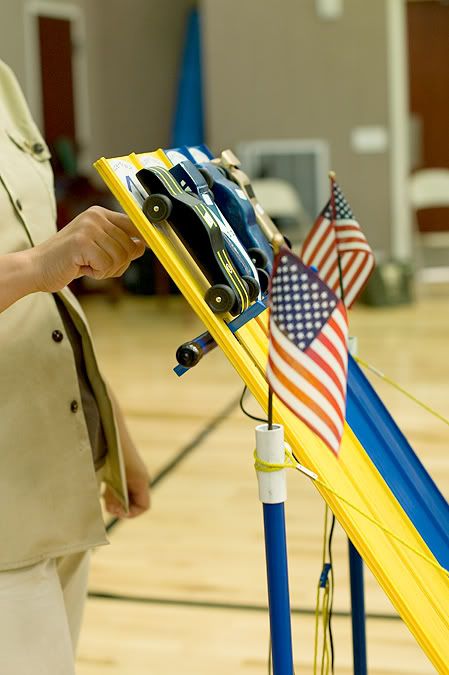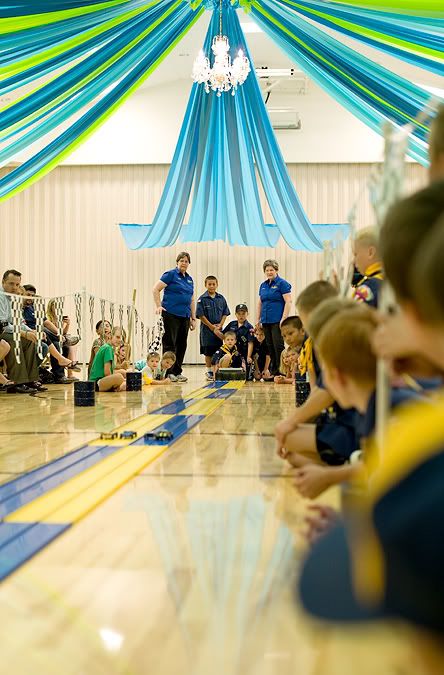 Caroline was a little tuckered out by all the excitement.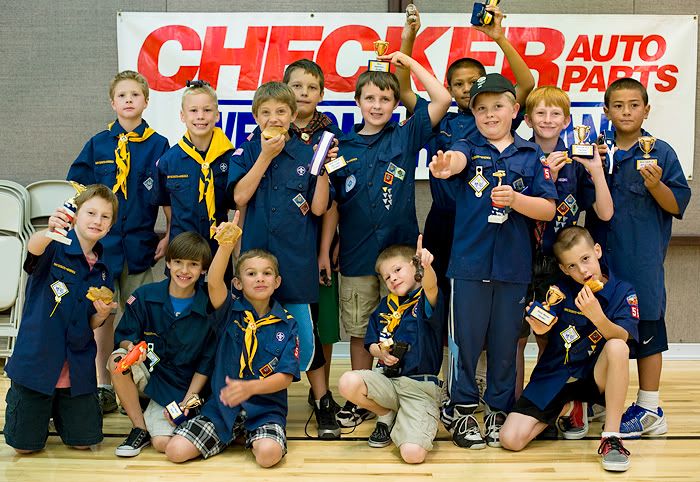 I somehow never got a picture of just Zane with his winning car. But I love this group shot. Because I'll blink, and all these little guys will be leaving on missions.
So, five Pine Wood Derbys down, three to go. Woohoo!!