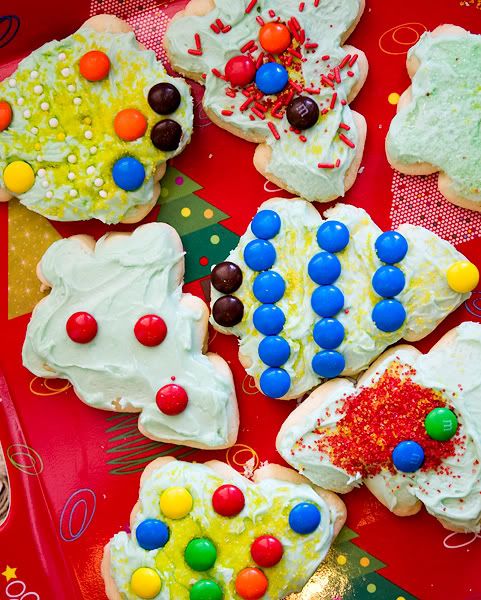 Aaaaahhhh......Christmas sugar cookies........one of my many weaknesses.
It just wouldn't be Christmas without thousands of calories of these babies!
You can't even tell from this picture........
......but this big green ball has a huge chunk of it broken off in the back.
One of the MANY ornament tragedies this year.
Instead of everyone making their own gingerbread houses, we decided to combine a few kits to make a
gingerbread mansion!!
It was an architectural wonder!!!
(not really)
It was pretty cool, though......... with a dog house in the back even!
.......but then we ended up putting it out in the garage because it was so big & took up most of our kitchen table.