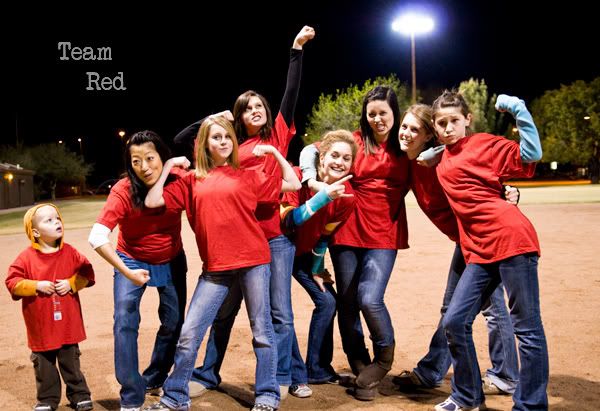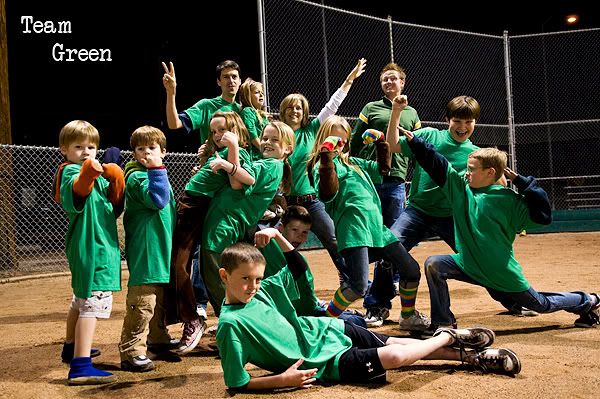 .......it is to play.........a Christmas family kickball game!!!!!
After a little soup in bread bowls, we all ran over to this softball field for a little kickball & hot cocoa. We even set up a sound system to play Christmas music that made it even better!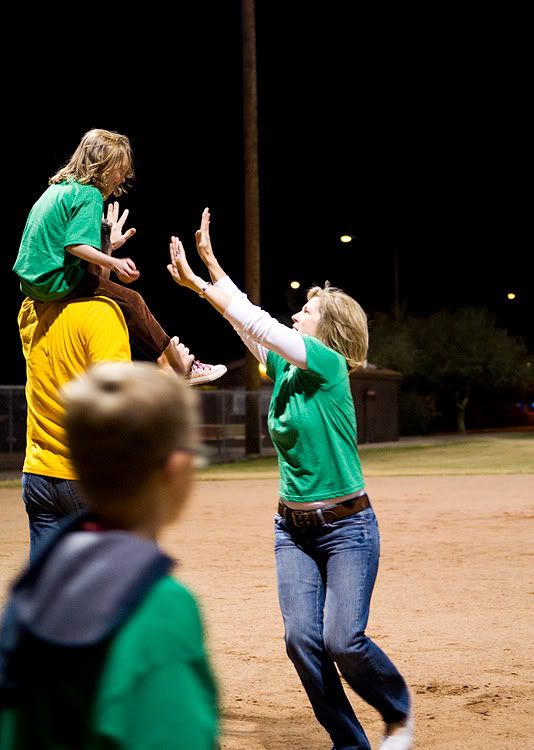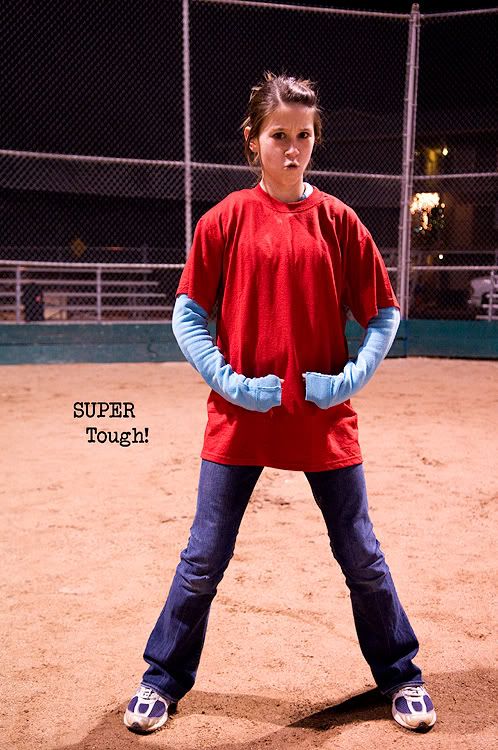 Team Red claims that the game was rigged
(poor sports)
, since Team Green, made up of all the little kids, won the game.
But, the truth is, those elementary school kids know their kickball! ....... And the teenagers were a little rusty on their kickball skills!
Maybe next year, girls!!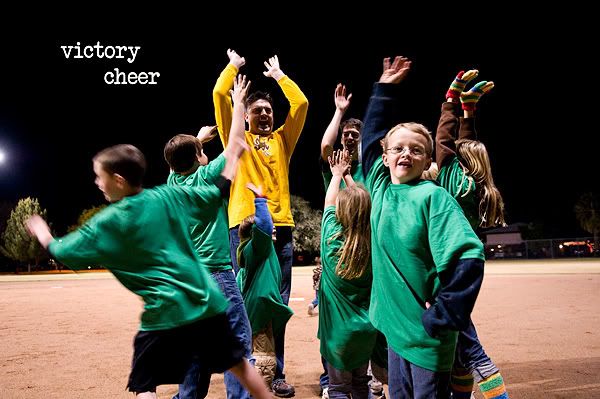 It was a great time!!