Look what we did to Caroline......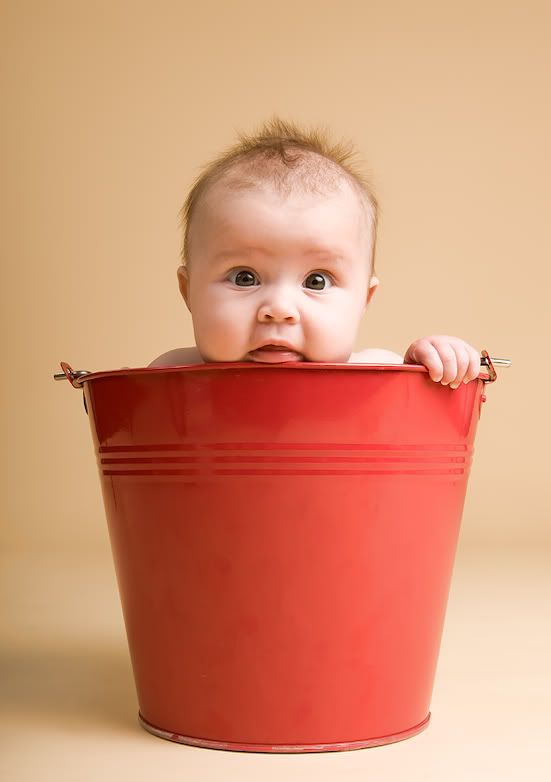 She was such a good little model! Didn't even cry.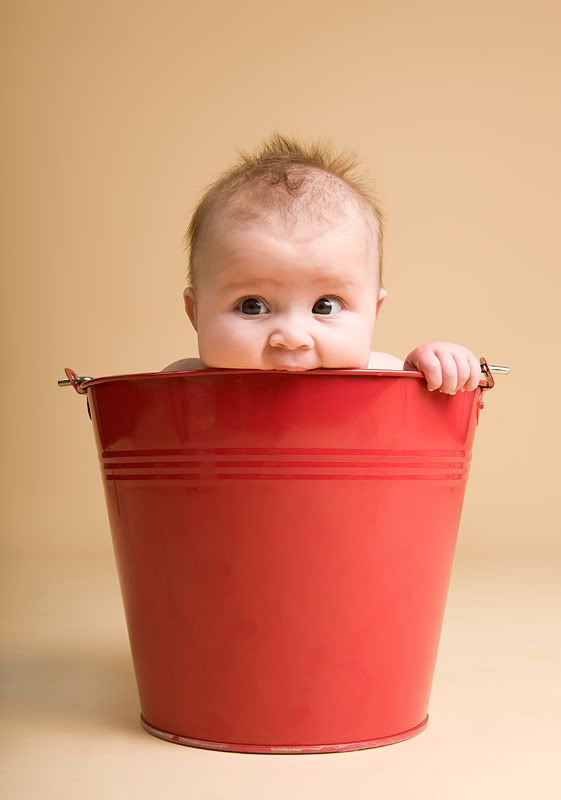 Just tried to eat the bucket.
Is that the cutest face or what?!!
My friend Shawni & I had a little photoshoot yesterday (much more on that if I ever finish my Idaho posts), and I just had to hurry and post these, because I love them so.