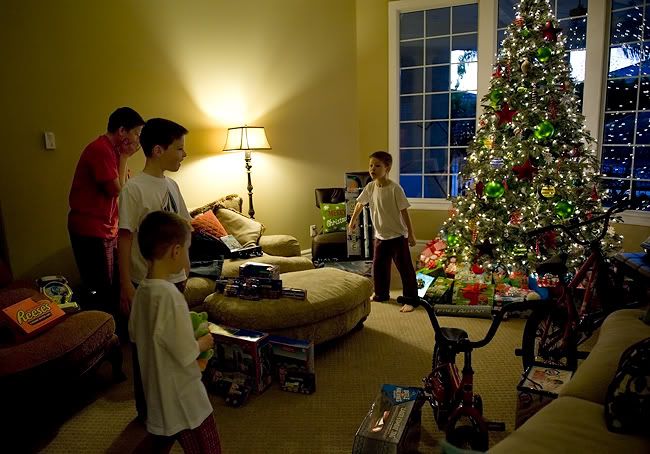 Man, I love Christmas morning!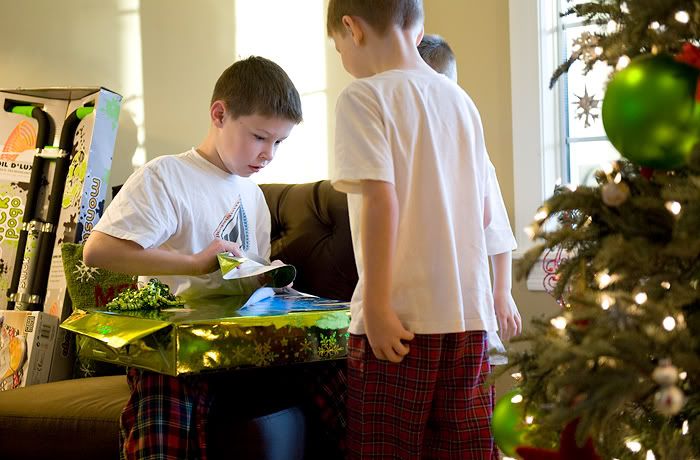 I loved Max's face as he opened this present from us, the NXT robotics Legos that he didn't even dream he would get for Christmas.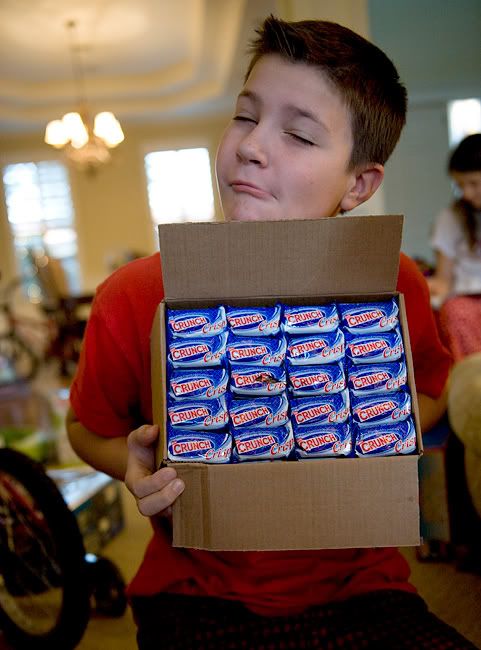 Jake's favorite. Crunch Crisps.
This should last him awhile. That box is deep.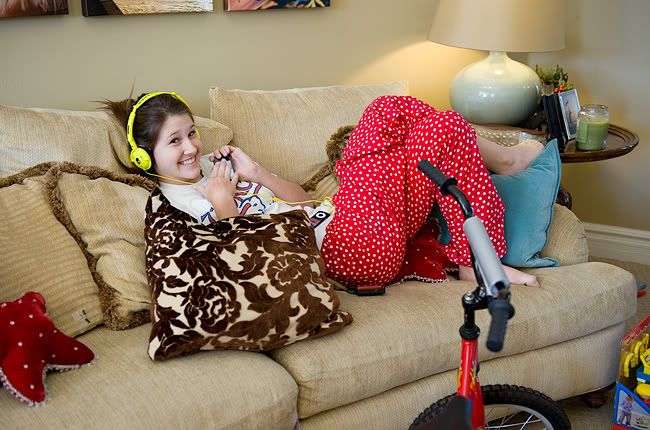 Marlee's not really a normal teenager. She asked for piano music & a metronome for Christmas. I know! Right?
She wanted these big headphones too. They're so 80's.
She had her cellphone & ipod privileges taken away a couple weeks ago, so for Christmas we wrapped them up & put them under the tree for her. Haha.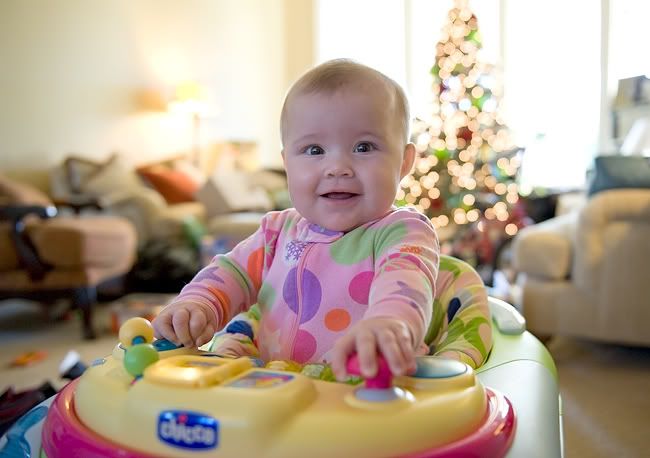 Caroline in her new walker. Except she can't go anywhere in it yet because only her toes barely reach the ground.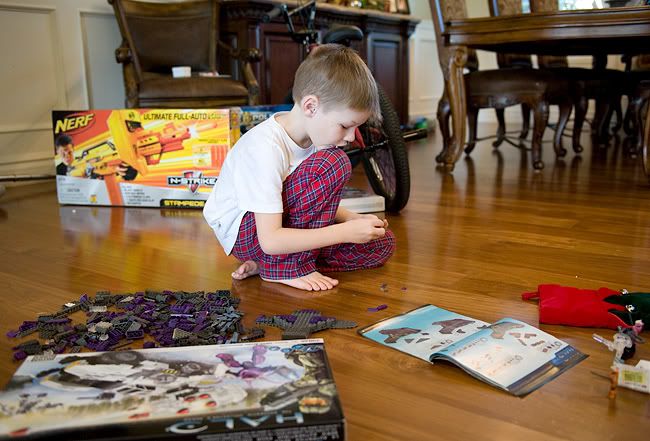 It was a Halo Legos year.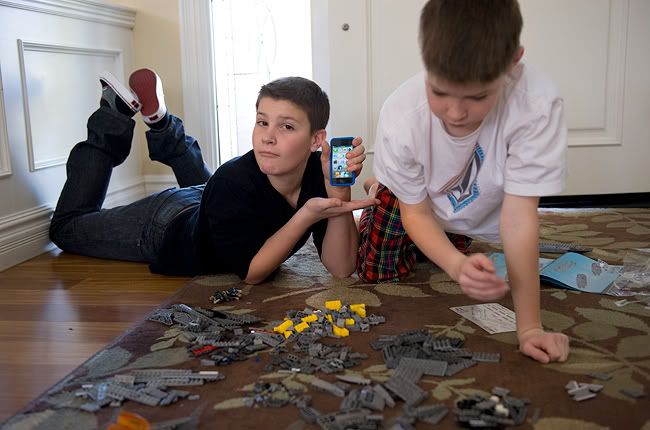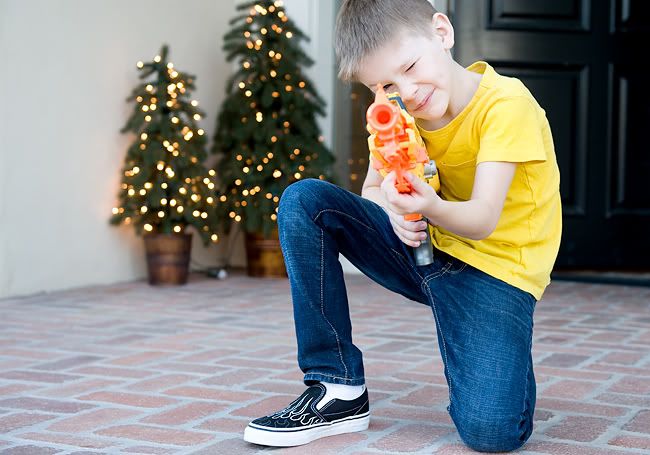 Zane's favorite present, his big, huge Nerf gun.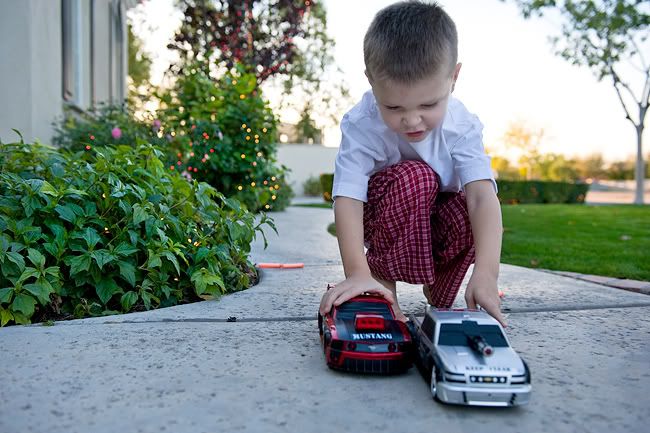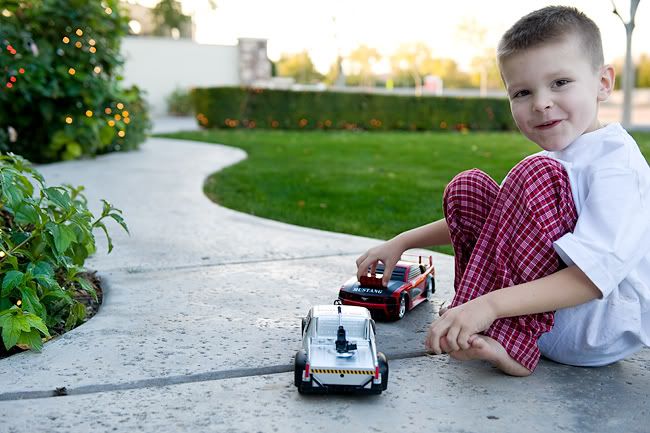 Gus's favorite present, his remote control cars, pronounced "mote troll".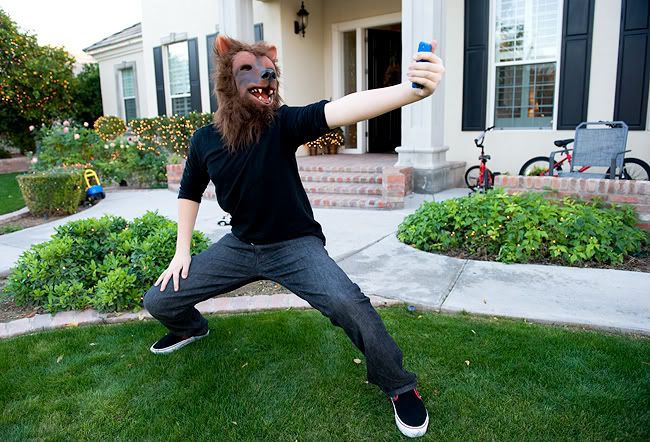 And Jake in his new jeans & wherewolf mask with his new ipod Touch.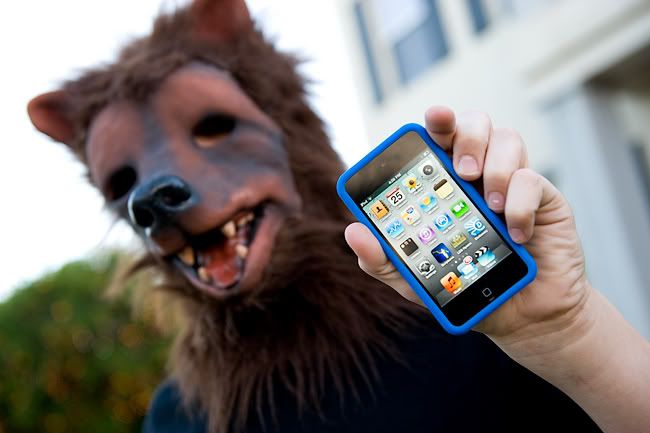 He & his friends have big plans to scare neighborhood kids at night. Be warned.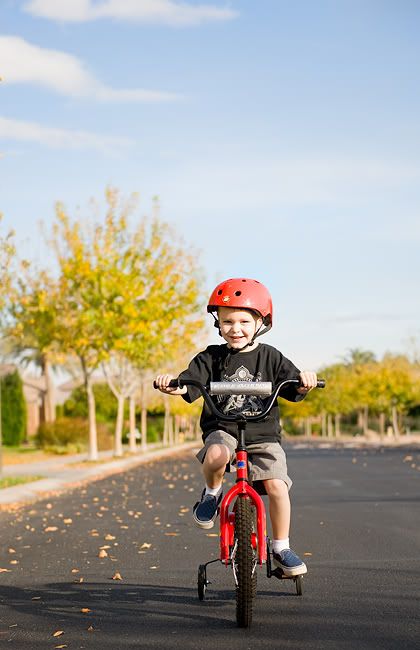 Gus on his new "big boy" bike.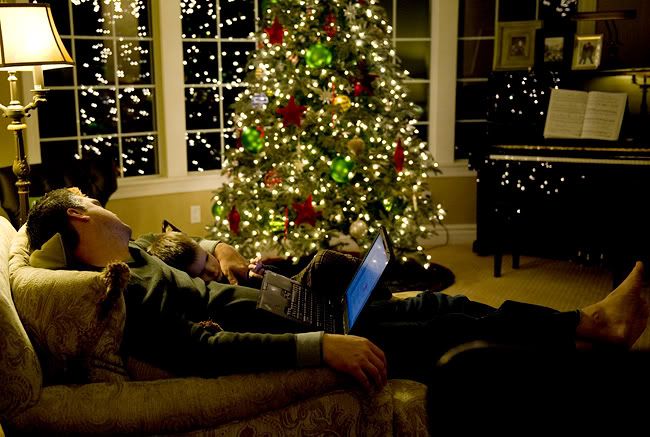 We stayed home all day. It was wonderful! And merry.
Can't wait til next year.