With these knuckleheads.....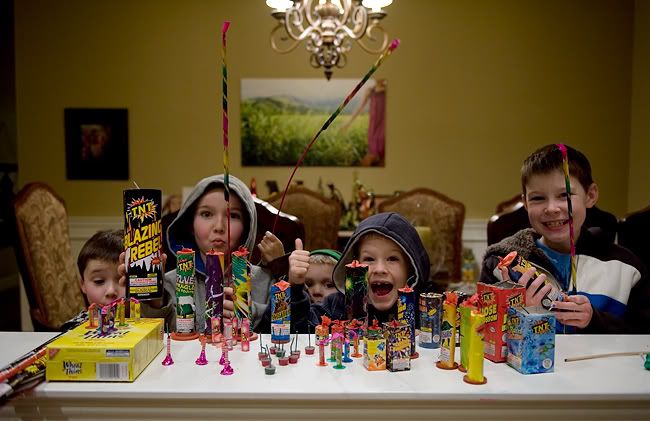 The little pyros-in-training.
Fireworks were just legalized here

(not that that has stopped us before)

, so we got a big variety pack & went to town.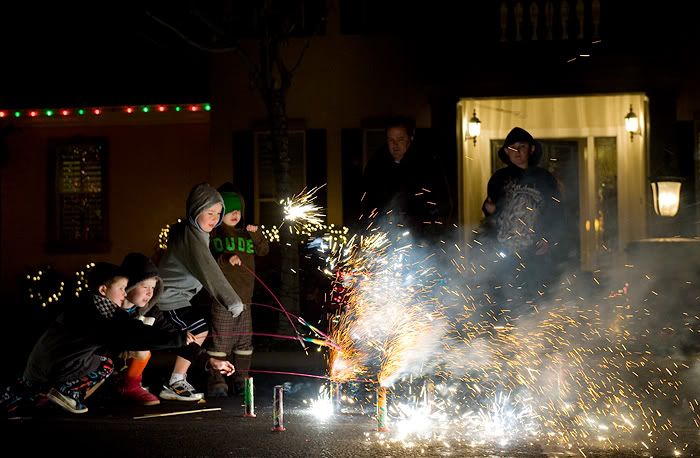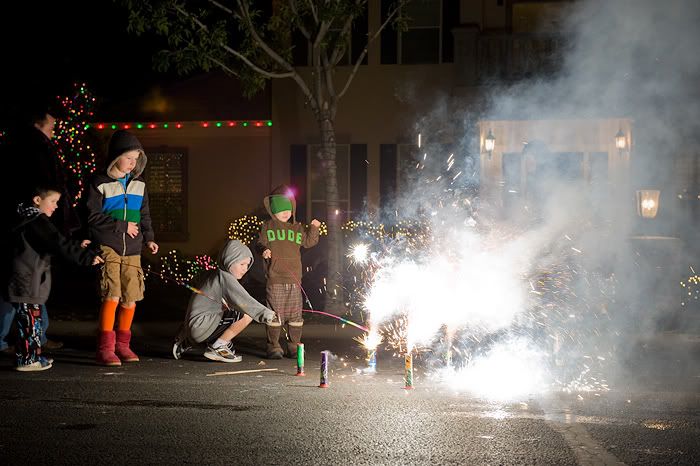 boys + fireworks = super fun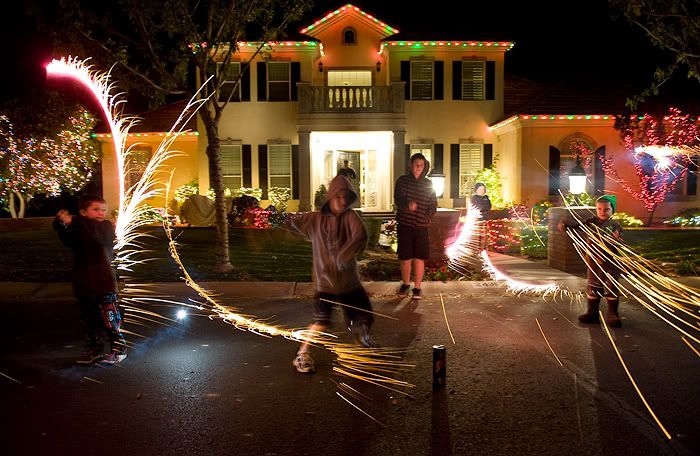 Man, it was a cold New Years Eve!!!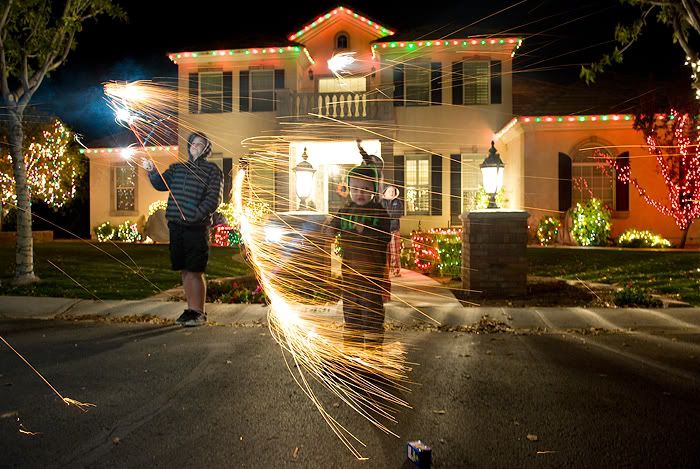 I could not believe that no one got hurt/burned/eyebrows singed. Nothing! I'm thinking that's a good sign for 2011.
And here's hoping 2011 is alot better!!!