When all of my family was in town after Christmas, we tried to get a picture of Caroline and her two little cousins who were all born within a couple months of each other.
It didn't go that great.
One started crying immediately. Caroline quickly joined in. Then the other.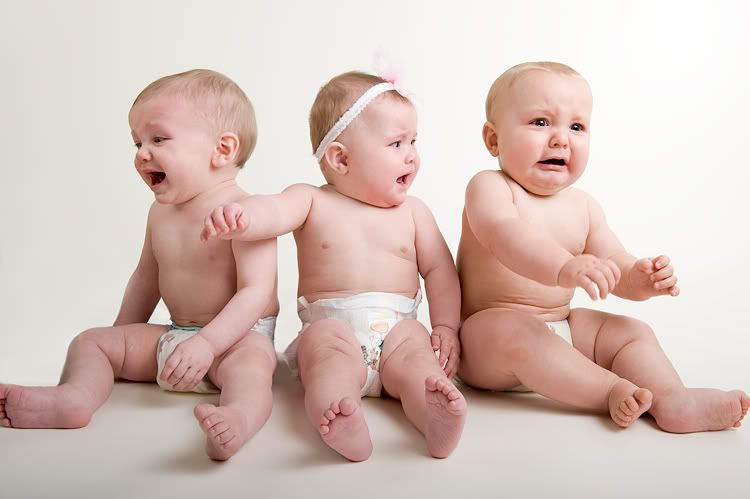 All I got were crying pictures.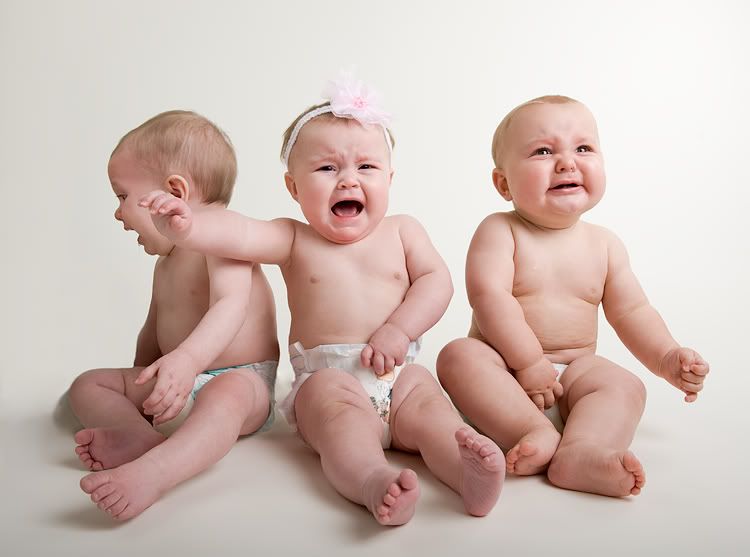 And some drool & snot bubbles.
Caroline threw a major hissy.
I'm posting these & ignoring all the pictures from Christmas that I haven't even downloaded yet. I hate being so behind. It stresses me out & makes me wish I didn't even have a blog to worry about!
Then earlier today, we were trying to remember what we did for Max's birthday last year, so I suggested we look it up on our blog. Then we ended up gathered around the computer screen for half an hour, reminiscing & laughing as we looked back into our lives. So many things I had forgotten. So many moments we would have all probably forgotten if they hadn't been captured & frozen in time.
So it's a little stressful, but so worth it!