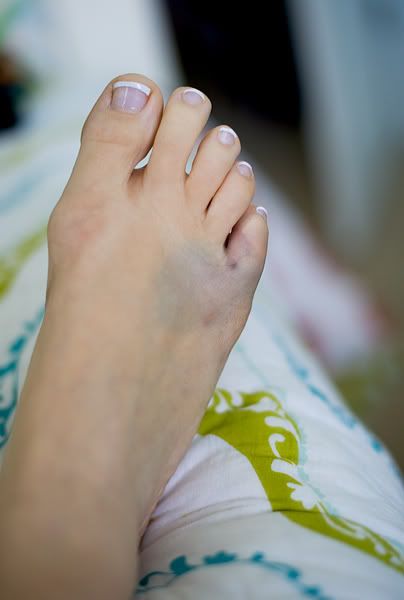 I broke my pinkie toe last night.
I was reading in bed when the Dove chocolate hearts that I had just bought started calling to me. And since I have absolutely no self-control, I got up to get a few. I walked around the bench at the foot of my bed like I have twenty billion times before, when I nailed it on a bench leg. Oh, the 'crunch' sound it made!
Next time I'm going to put the chocolate hearts in my bedside table.