Just yesterday she looked like this........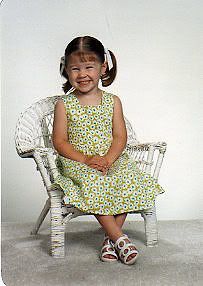 Then, I woke up this morning and she looks like this.......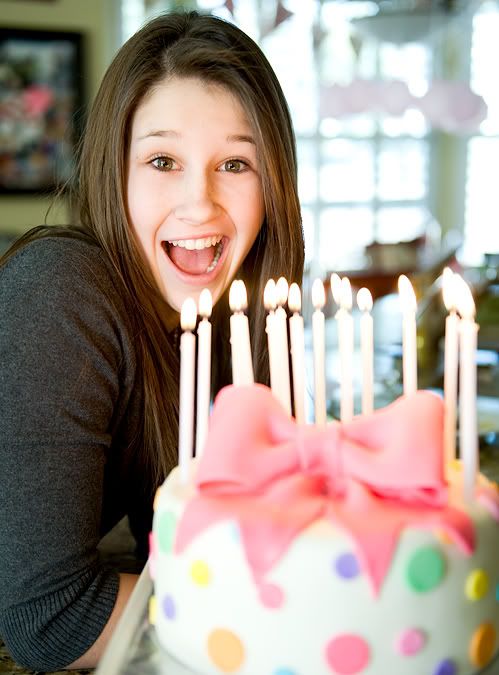 My baby turned

sixteen today!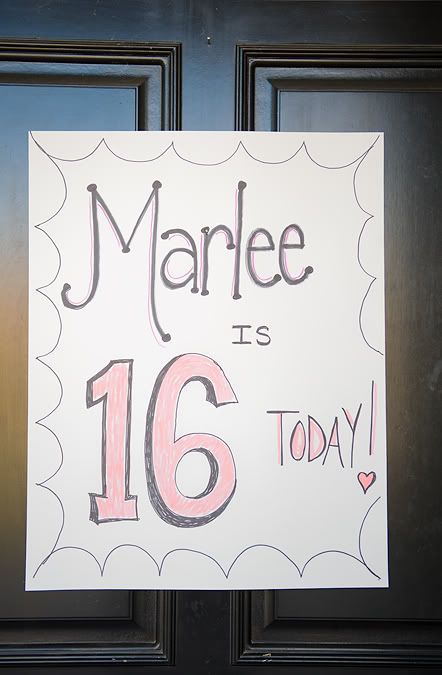 We had a mini-party during the little window of time she was home after school & track and before she took off for volleyball for the rest of the night.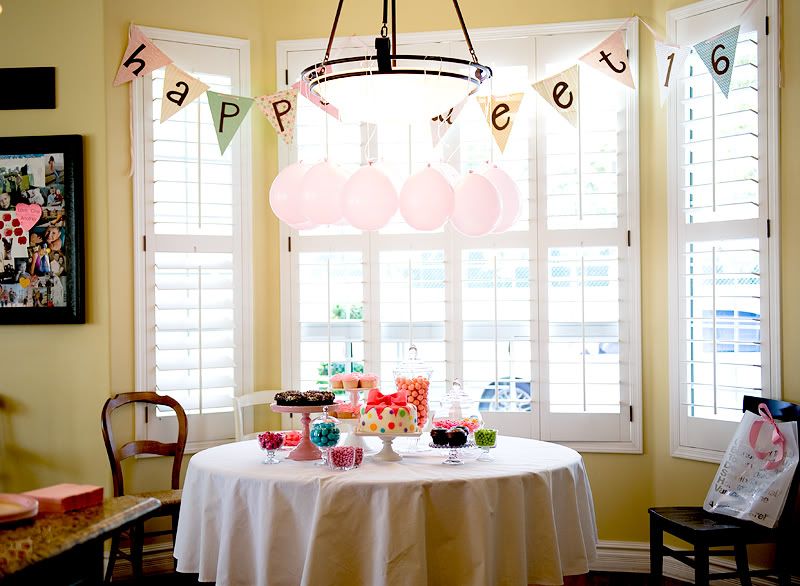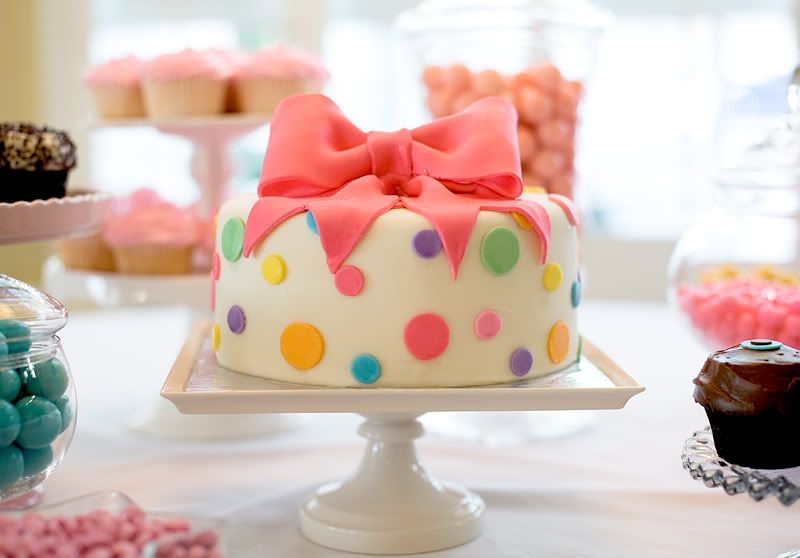 Her cousin Melia made this adorable cake.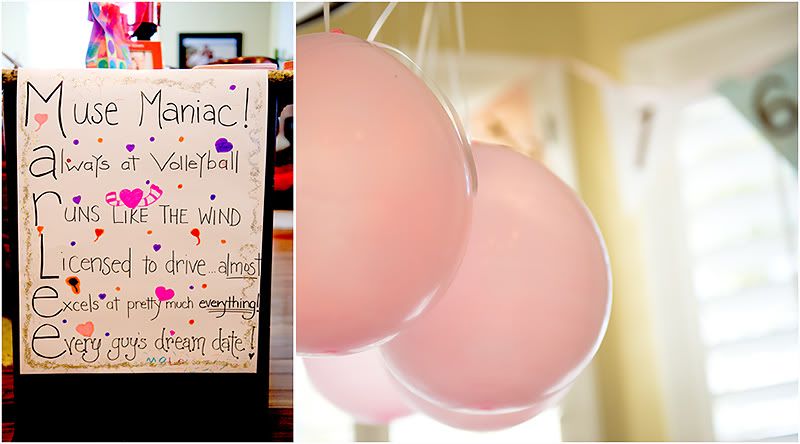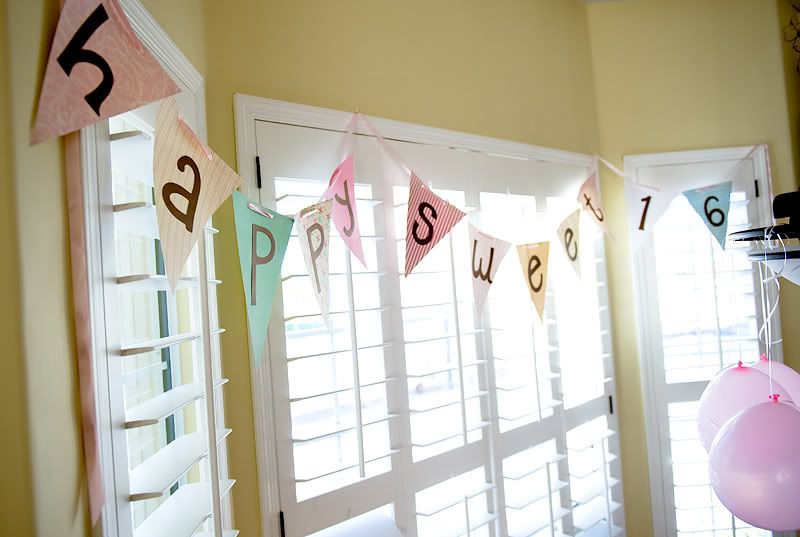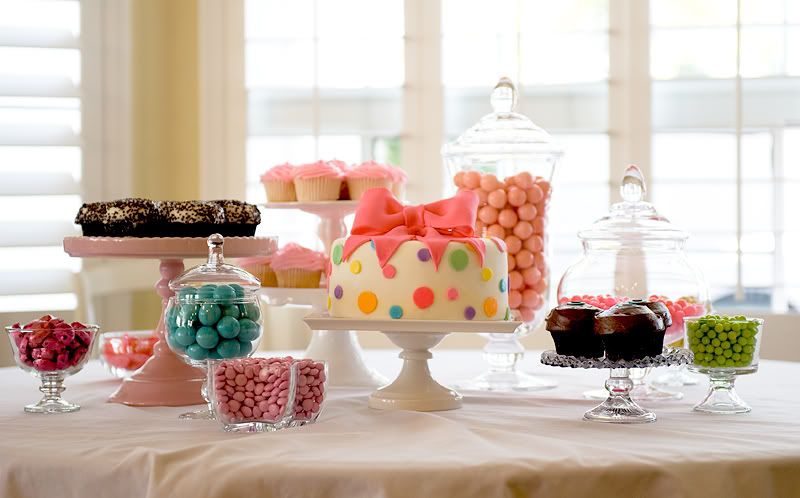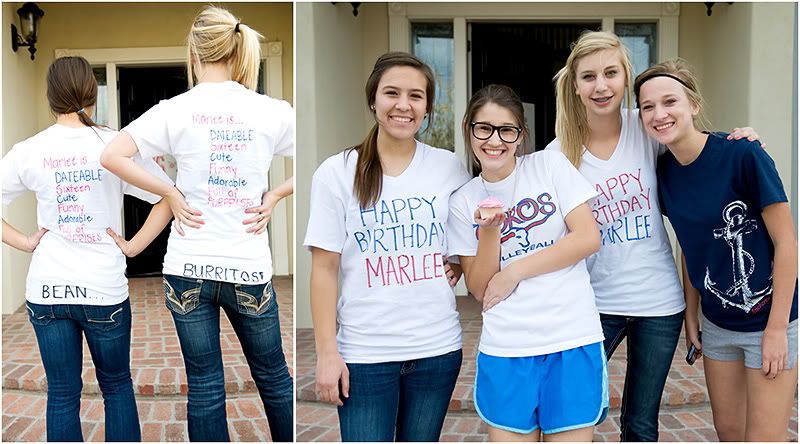 Her friends wore these awesome T-shirts to school. How cute is that?
What I don't think is very cute are these nerd glasses that Mars loves to wear. She says they make her feel smarter.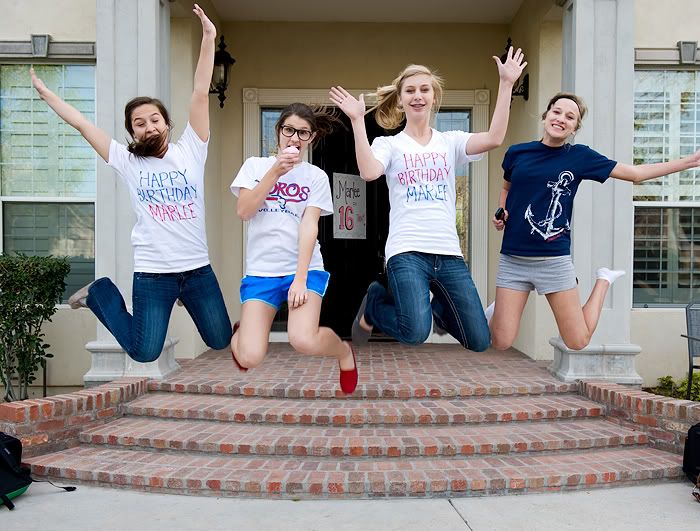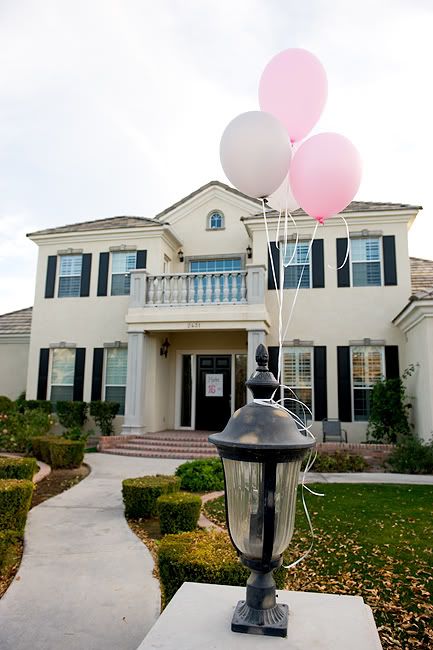 This is 3 days later, when she finally had some time to blow out some candles while we sang 'Happy Birthday'. Busy. So busy.
Man, I'm so proud of this girl.
Her talent and strength and beauty just blows me away. Every day.
Happy Sweet Sixteen MarsBars!!!