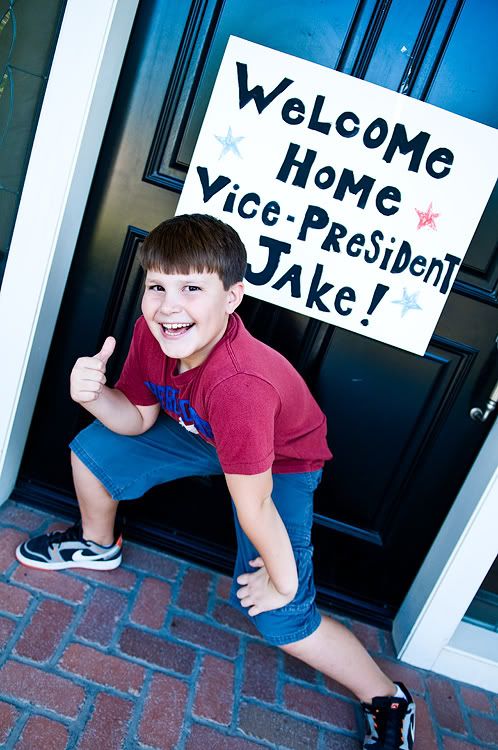 Yay for our new Vice-President!! We are SO PROUD!
It was a tough campaign, but our man worked hard & delivered a great speech & was victorious!!!
So.... now I'm wondering how a kid who can't seem to figure out how to flush a toilet, or get his dirty clothes into the laundry basket is going to function as a school VP.
We'll pray for a miracle.
But I must say, this boy with his big chocolate-brown eyes just melts my heart. He is so sweet & always so sensitive to the needs of others. He's always looking after me , holding the door open for me, asking me how my day was, trying to help me out in any way he can.
Amazing!!!
I VERY reluctantly agreed to let him sign up for drums in Band. How could I say no to those chocolate-brown eyes??
"Don't worry Mom, I'll only practice in the garage", he told me.
Well, I'm happy to report that he hardly ever practices!!
So it's worked out great so far!

We love you Jake & Congrats!!!!