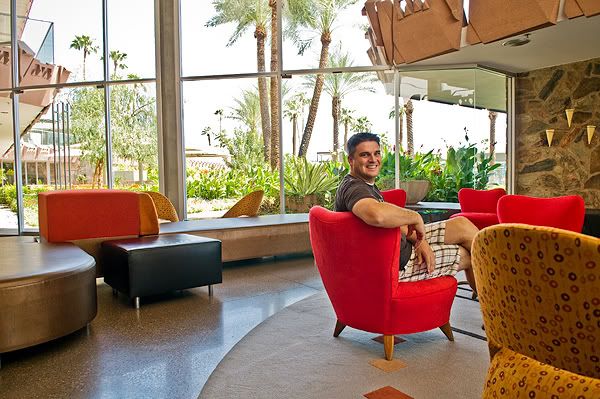 My man. He's the shizzle.
He butters my muffin, lights my fire, stokes my flame, wets my whistle, rocks my world.
He's the bomb!
We had so much fun last weekend staying local at the Valley Ho. It's so retro & funkalicious!
Our room had a bathtub in the middle of the room! Groovy. With a cool blue light over it, so when there's water in it, it reflects all over the ceiling. How would we know that? Uh huh. How could we not try it out!
A little shopping, a little Trader Vic's, a little time away from the monkeys, FABULOUS!!