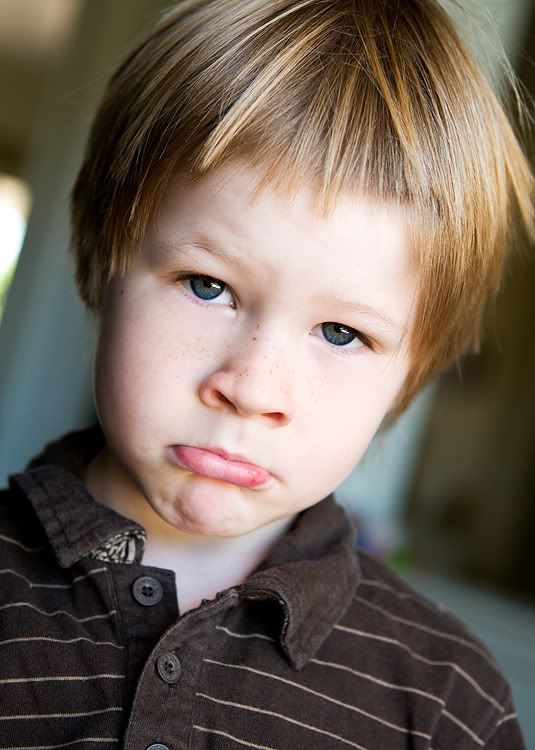 .....but I think she enjoyed it." -Mark Twain
My little Zane gave himself a haircut last night.
It's my fault, really. His hair had been in his eyes for weeks & badly needed a trim, but all 4 of my boys needed haircuts so I wanted to take them all at the same time. But it's a bit of an ordeal, so I kept putting it off.....
So this is the aftermath. We got it "fixed" in the morning, but it kinda looks like a reverse Dumb & Dumber now.
I loved his long silky hair.....