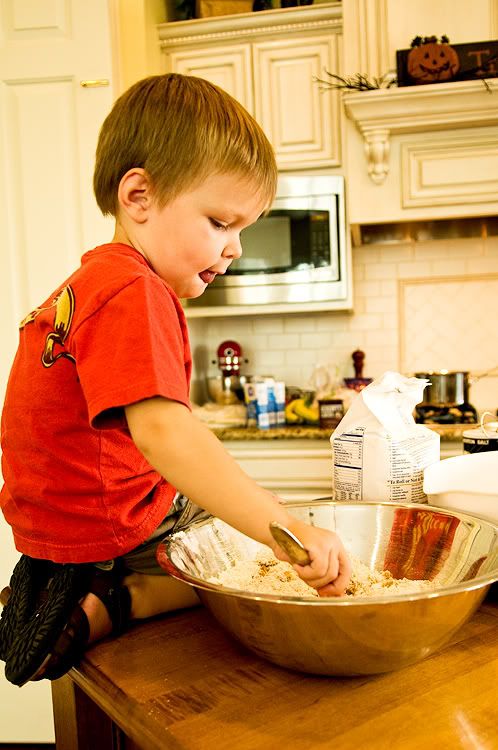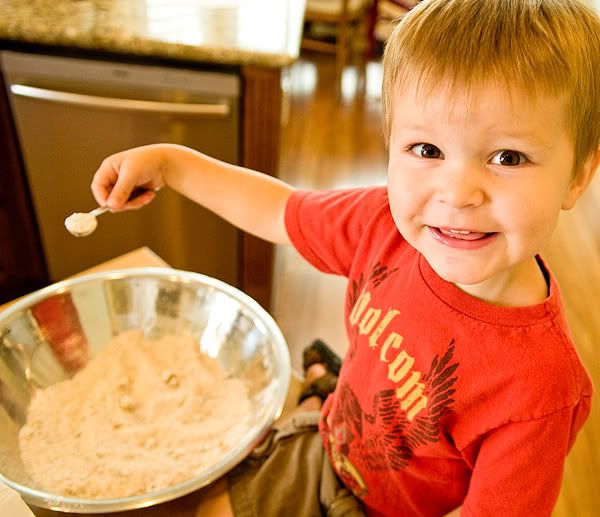 I've never had a kid SO obsessed with cooking. He insists on being right in the middle of whatever is happening in the kitchen. If I forget to let him dump the cup of sugar or teaspoon of something in the bowl, he lets me have it! He'll pull a chair up to the stove, get a pot & spoon, and start scrounging for ingredients.....fishy crackers, salt, whatever produce is on the counter, random non-food items, & start stirring his "shoop". SO. CUTE.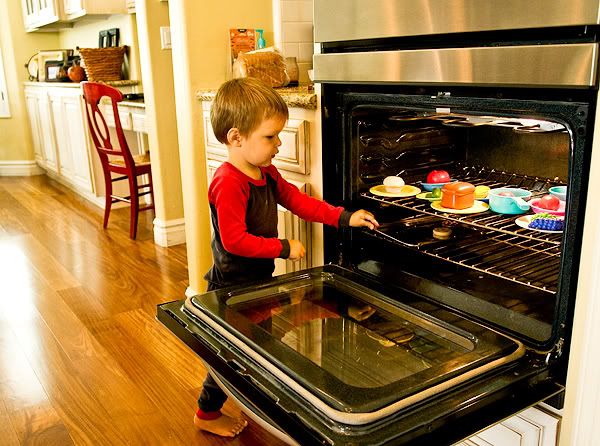 He recently discovered playfood, AND that he can open our lower oven, so this is what he does
for hours
! He takes things out of the oven & tells everyone that they're "ott". Love it!
My little boy who was hardly saying "mom" a few months ago, is now jabbering
constantly!!
We can't make sense of all of it, but he's definitely coming along. Why was I so worried?