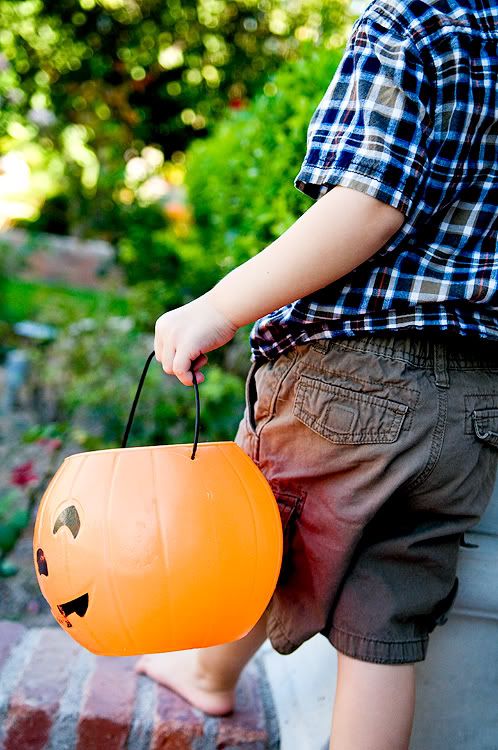 Right next door to us is
The Candy House.
My darling neighbor likes to keep a bowl stocked with candy by her front door......most of the year......at least the cooler months.
She has a name, but my kids lovingly refer to her as The Candy Lady.
Neighbor kids fill their pockets on their way to school, then stop by again after school.
And we get to live
right next door!

(Lucky us!)
That means, whenever my kids decide they have a hankering for a little sweet stuff.....say, right before dinner..........all they have to do is slip out the front door & it's
sugar-buzz city!!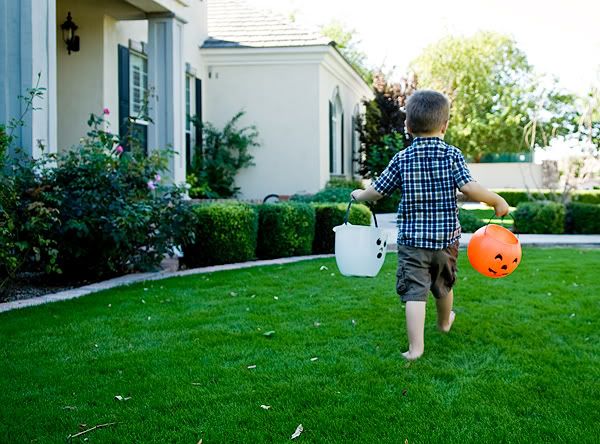 Well, Gus caught on to this sweet deal pretty quick.
Then he discovered his new best friend,
"punkin"

, the Halloween candy bucket.
Punkin is like the best thing that ever happened to my Gus Bus. Punkin goes everywhere with us.........so full of
candy-filling potential
......
So, as soon as he wakes up in the morning he grabs Punkin & heads over to The Candy House.
Then wanders back home with his stash......after rearranging some Halloween decor
(sorry Candy Lady)......
and leaving a trail of candy wrappers..........