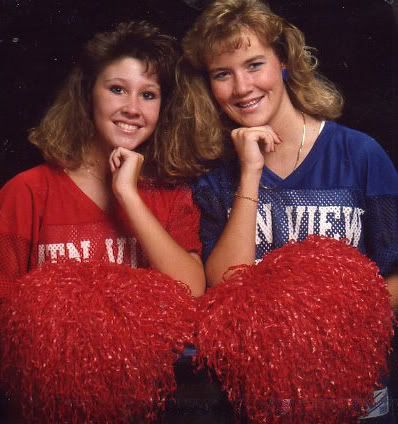 A big shout-out to my dear friend Michelle!
She just had her
6th baby!!
She was voted "Most likely to have 12 kids" our senior year in high school.
You're half-way there!!!!
Yay Michelle!
(cheer kick)
It cracks me up that we would go get studio friend pictures like this, but I'm glad we did.......
our big hair & blue eyeshadow all frozen in time......
You are such an
amazing
person & friend.....
AND mother of 6!!!