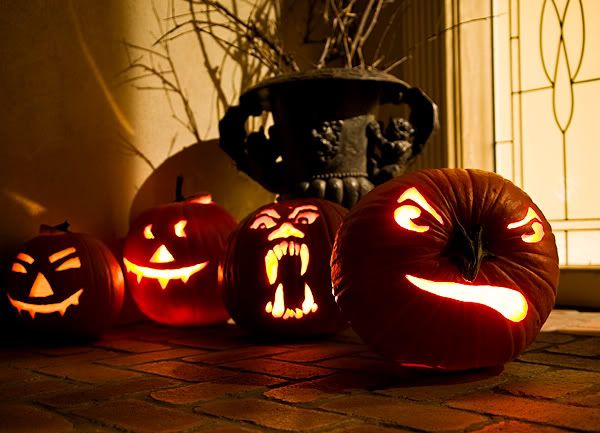 We got our pumpkins carved.......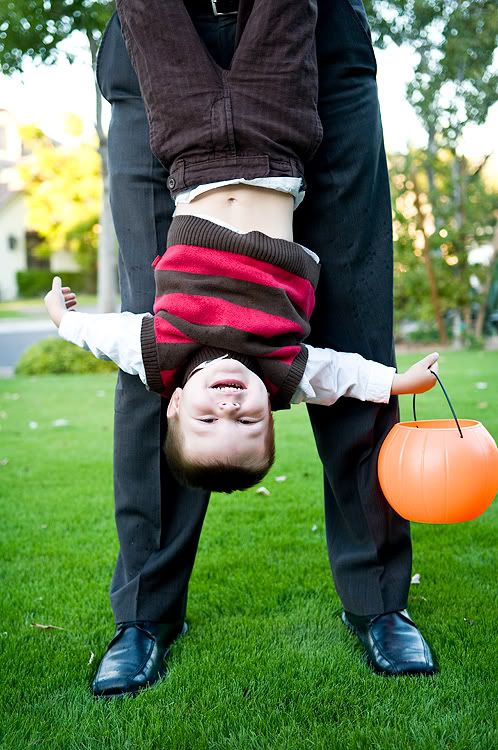 Punkin went to church with us......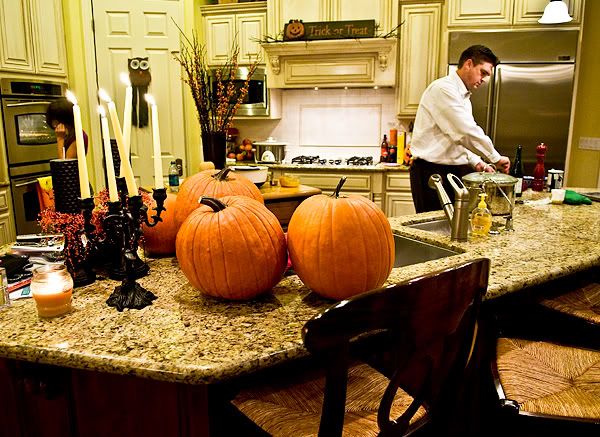 I love a man who can come home from work & make some mean mashed potatoes......
We added a few things this year............we did more to the living room & had spooky piano music coming from the skeleton at the piano, dead trees lining the walkway, more skeletons at the dining table (
we truly have skeletons in our closets)

,
the flickering lamp, and ......last but not least........the THUNDER & LIGHTNING MACHINE!!!!!!!
Brian is
so obsessed
with it!
Like, every night this week he gets that thing cranking "just to test it out". It's hooked up to a sound system, so it's

so loud

. It looks & sounds just like a genuine thunderstorm!
It scares Gus to death. He'll run & find me & we have to lock ourselves in a closet. So sad!