We visited our fave friends, the Bakers, in LA this past weekend.
It was such a blast!
We hung out at their cool house. Jill made us a FABULOUS dinner.(She is probably the best cook I know & I totally aspire to be like her. Her homemaking skills are so inspiring to me!) We went thrifting & got some great deals (brand new Suns jersey for $1.99!). Hit some cool antique & vintage clothing shops in Hollywood. I got this plaid polyester shirt from the 70's for Zane, that I swear is the same one Brian wore for his Kindergarten school pictures! Zane wore it to school on Monday. HILARIOUS. I got a total Carol Brady dress, a bright purple disco bellbottom pantsuit.......sweet stuff!! We stood in line for 20 minutes for some Pink's hotdogs. We ate dinner at The Ivy. And we were so grateful that Brian's LA driving didn't kill us all.
Good times.
Good friends.
We go way back with the Bakers.
We met them in dental school at the University of Washington & they became like family to us. We spent four years together. Scraping by in our awesome student housing apartments. Making our own Thanksgiving dinners together, Tulip Festivals, spending too much money at U Village, cruising the Burke Gillman, Saturdays at Bell Square, Ivars, Nasai, Woodland Park Zoo, Pike Place, our little trip up to Victoria, pregnancies, babies, board exams, weird Seattle ward members, even weirder neighbors, Dairy Queen runs, the Dental School Prom, the Garns & Christensens, talking endlessly about "when we're out of school..........."
A little walk down memory lane.......
Kylee, Marlee & Caroline in the tulips.
Who's car was that?!!
Brock & Mars in our courtyard between our apartments.
At the "Dental School Prom" with my new Rachel from Friends haircut.
Greg, Evan & Brian. They spent ALOT of time in this clinic.
Yeahhhh!! Now we get to start paying on those student loans!
Dental School Graduation. This was 1997.
The Bakers then left Seattle for LA to set up shop, & we also left for LA for UCLA Orthodontics.


Jill & I crying at graduation. I'm 7 months pregnant with Jake.
So here it is Jill! My favorite one of your BEAUTIFUL kiddos!
We had a little photoshoot while we were there.I love Kate's dreamy look. They all did so good!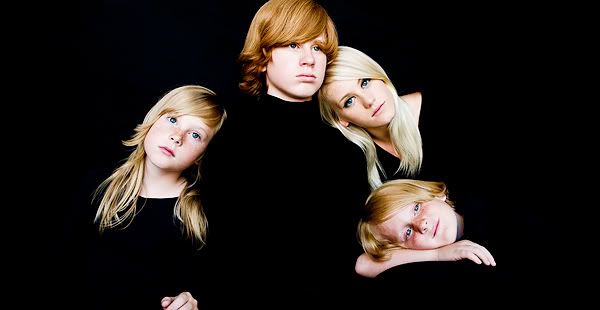 Love it!